This submission is currently being researched & evaluated!
You can help confirm this entry by contributing facts, media, and other evidence of notability and mutation.
About
But That's an Old Photo refers to an exploitable comic template made by artist SrGrafo in May 2020. The two-paneled comic depicts a person asking someone "is that you?" while pointing at a framed photo, to which the other character answers "yeah… but that's an old photo…" and reveals the photo. The template became popular on Reddit and accumulated variations featuring different framed photos and characters.
Origin
On May 1st, 2020, Redditor and artist SrGrafo posted the weekly meme template "Old Photo" to r/SrGrafo[1] (shown below). The post gained over 3,800 points (98% upvoted) in a week.

Spread
On May 2nd, 2020, Redditor Bernard_sh4rkey- posted a variation that includes an old photo of Italy to r/MemeTemplatesOfficial[2] (shown below, left). The post garnered over 8,800 points (96% upvoted) in six days. The next day, Redditor prestidigitator posted a Queen Elizabeth variation to r/memes[4] and accumulated over 34,000 points (95% upvoted) in five days (shown below, right).


On May 8th, Redditor Seek_and_destroy46 uploaded the template using the singer Joji as the character and photo of pink guy to r/dankmemes[3] (shown below). The post gained over 8,200 points (97% upvoted) that day.

Various Examples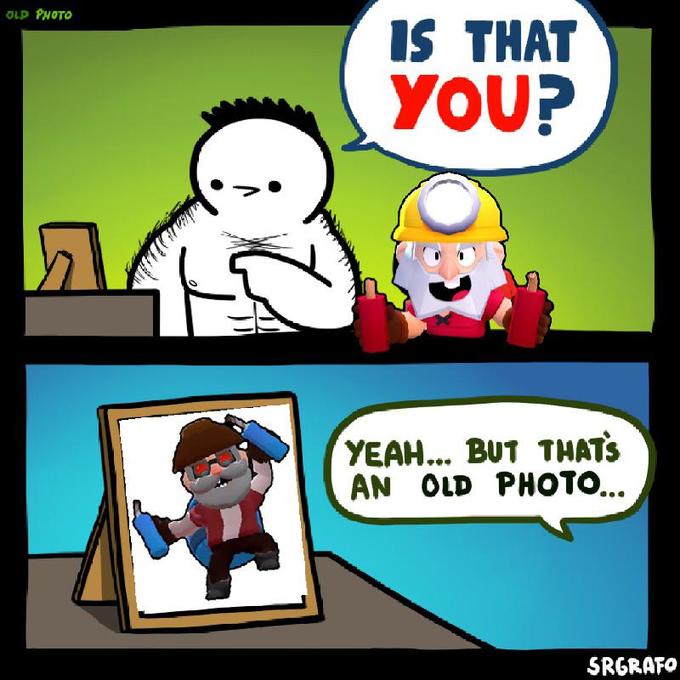 Search Interest
External References
Recent Videos
There are no videos currently available.