Warning: This page contains material that may be considered not safe for work.
This submission is currently being researched & evaluated!
You can help confirm this entry by contributing facts, media, and other evidence of notability and mutation.

About
Drugs are a substance that are often used as a medicine or a consumption habit. Throughout the last two centuries, drugs have often been considered and declared either legal or illegal. Drugs have become a subject of debate as to whether the legalization of drugs can decrease the amount of crime in a country. There are many types of drugs.
Prescription Drugs

Prescription drugs are the most common and legal type of drug. They are often used as a way to cure sickness and ailments depending on the type of prescription drug. However, in order to gain such a drug, a person must have consent from a pharmacist/alchemist. An overdose or wrong prescription of the drug is illegal.
Marijuana

Marijuana is the most controversial drug mainly because some people have often campaigned for the legalization of marijuana while others want it struck down as illegal due to the effects it can have on the human brain. Some states like California and Colorado have allowed Marijuana to be used as a medicine or a prescription drug. Marijuana is a drug that is often smoked with a pipe known as a joint. It has also been referenced by many rappers in their songs.
Cocaine

Cocaine is a powdery drug that is often snorted by a user. Cocaine can cause people to go through depression and insanity and can kill them with a stroke or a heart attack. Many celebrities such as Amy Winehouse, Charlie Sheen, and Whitney Houston have been known to use cocaine.
Heroin

Heroin is a drug that is often injected into a vein usually inside a person's arm. People who often inject heroin feel a sense of happiness and recovery thus making them addicted to it.
LSD/Acid

LSD or Acid, is a psychedelic drug that causes a person to hallucinate and go through "trips." LSD usally come in powder or patches. LSD was mainly popular during the psychedelic rock music era of the 1960s and is rumored to claim the lives of Janis Joplin and Jimi Hendrix.
Alcohol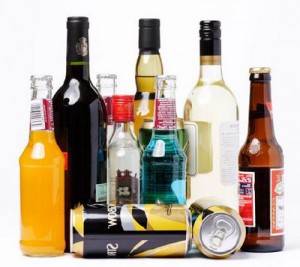 Alcohol is a consumable drug that, if not consumed responsibly, can cause visual impairment and liver failure. It is legal to consume alcoholic beverages such as beer, wine, vodka, etc, but it is illegal to consume alcohol or be drunk while driving an automobile. Countries have enforced a drinking age in which a person must reach a certain age to consume alcohol or they will be arrested. The United States has a drinking age of 21 while Canada and the majority of Europe has a drinking age of 18.