About
"Dawn of the Final Day" is an expression that is commonly used in anticipation of a near future event, in a similar vein to the Imminent Ned advice animal series or its snowclone form "Brace yourselves, (X) is coming." Stemming from an in-game notification that appears throughout the 2000 Nintendo 64 video game The Legend of Zelda: Majora's Mask, the phrase has been also paired with various imagery of Moon from the same game.
Origin
The Legend of Zelda: Majora's Mask was released in Japan for the Nintendo 64 video game console on April 27th, 2000. In the game,[1] the player has three days before the Moon crashes into the land of Termina, which the player can avoid by resetting time. Every 24 hours, the player receives an in-game notification regarding how much time is left (shown below).



In early 2010, the slide images and the phrase "dawn of the final day" were used to express anticipation for a coming event. On October 8th, 2010, YouTuber McCrackerTheCracker uploaded a video featuring a slide from Majora's Mask reading "Dawn of / The Final Day / 24 Hours Remain" (shown below).
Spread
On May 18th, 2011, a Yahoo Answers[6] user submitted the question "Dawn of the First Day 72 hours remain. May 21, 2011, are you ready?", referencing Harold Camping's 2011 rapture prediction.

On September 22nd, 2012, Redditor Rowona submitted a post titled "Dawn of the Final Day" to the /r/zelda[5] subreddit, featuring a painting of the Moon from Majora's Mask. Prior to being archived, the post received over 1,000 up votes and 25 comments.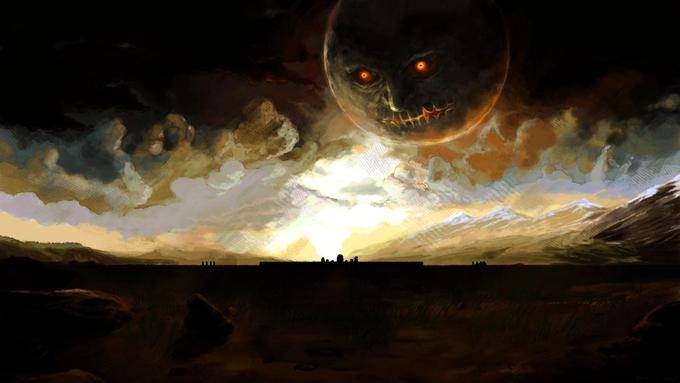 On December 18th, 2012, three days prior to the predicted doomsday of December 21st, the single serving site Terrible Fate[2] was launched with a large image of Majora's Mask hanging over a countdown timer (shown below). Created by the video game music remixer Theophany,[3] a Bandcamp playlist of a Majora's Mask tribute album was unveiled on the site after the countdown reached zero.

Notable Examples
Image macros captioned with "dawn of the final day" are often used in anticipation of an imminent event or as a reference to the game Majora's Mask. Additional examples can be found on the microblogging site Tumblr[4] under the tag "#dawn of the final day."






Search Interest
External References