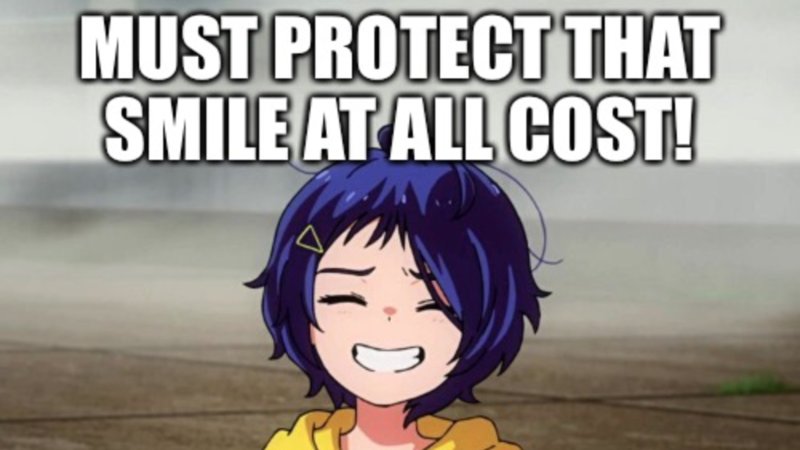 I Want to Protect That Smile
About
"I Want to Protect That Smile" is a quote popular in the manga and anime fandom talking about various waifus and husbandos, with the poster expressing that they wish to make sure the vulnerable characters they like remain safe.
Origin
Online, the first use of the catchphrase to refer to an anime character was on a 4chan anime and manga board /a/ thread from September 20th, 2011, with a user featuring the quote as response to a Haruhi Suzumiya picture.[1]

Spread
The quote slowly became popular, often accompanied by images of anime characters smiling.[2][3] On January 9th, 2014, a Tumblr blog called "Homura Is Ruining My Life" was created, featuring the catchphrase in the blog direction. The blog contains pictures of the Puella Magi Madoka Magica character Homura Akemi,[5] mostly smiles.[4] A notable derivate from the phrase is "You Failed To Protect That Smile", accompanied with images of characters crying or injured.[6]

Various Examples




Search Interest
Not available
External References
Recent Videos
There are no videos currently available.