I'm Tired of Pretending It's Not
About
"I'm Tired of Pretending It's Not" is a memorable quote said by the 2019 film Joker titular character Joker in which he admits that he finds him killing three people on a subway train funny. Online, the exchange between Joker and the TV host Murray Franklin gained popularity as a snowclone, with Joker admitting to finding various things funny or great. The format is also known as "Let Me Get This Straight".
Origin
On October 4th, 2019, American psychological thriller film Joker premiered in the United States.[1] In one scene of the film, TV host Murray Franklin, portrayed by Robert de Niro, asks main protagonist Joker (Arthur Fleck), portrayed by Joaquin Phoenix, whether he finds him killing three men on a subway funny. Joker proceeds to respond that he does, and that he does not want to pretend that it's not.
- Let me get this straight: you think that killing those guys is funny?
- I do. And I'm tired of pretending it's not.
Starting in late November 2019, the scene gained spread among the Spanish-speaking users online, particularly on Facebook. On November 29th, Facebook[2] group Lady Momos posted two Spanish meme templates based on the scene (shown below, left). On the same day, Facebook[3] group El Lince de New York posted the first known meme based on the template, gaining over 470 reactions and 30 shares in three months (shown below, right).


Spread
The format saw a moderate spread online in Spanish-speaking communities on Facebook until mid-January 2020. For example, a January 7th, 2020, meme by Facebook[4] group MandileSucios received over 1,600 reactions and over 6,300 shares in one month (shown below, left). On January 16th, meme template-oriented Facebook[5] page Plantillas Para Memes HD posted templates for the format (shown below, right), gaining 190 reactions in three weeks and prompting a surge in the popularity of the format among Spanish-speaking users in the following days.


On January 14th, 2020, Redditor[6] captain_akill posted the earliest known viral English meme based on the format, receiving over 14,800 upvotes in /r/ShitPostCrusaders in three weeks (shown below, left). On January 26th, Redditor[7] Peter_is_bread posted a meme that received over 27,100 upvotes in /r/PrequelMemes in one week (shown below, right).


Following Peter_is_bread's post, the English version of the format received notable popularity on Reddit and Facebook.
Various Examples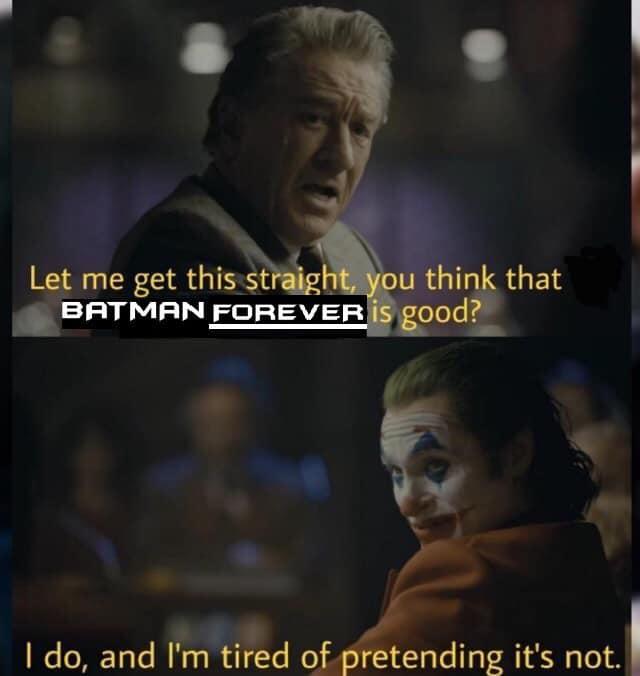 Templates



Search Interest
External References