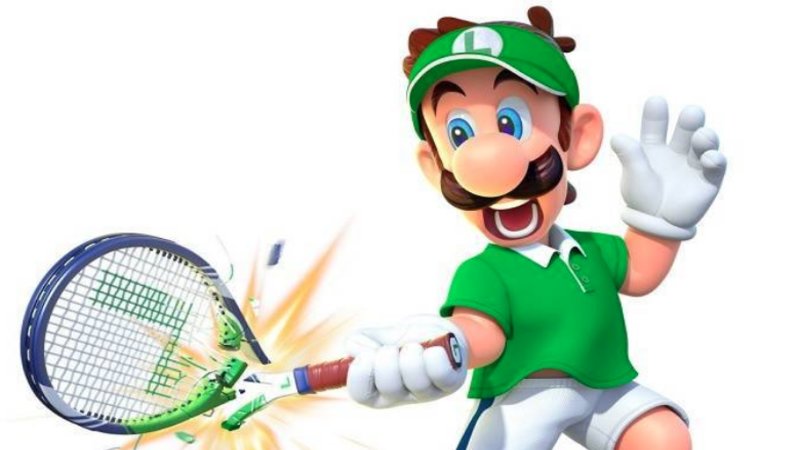 Warning: This page contains material that may be considered not safe for work.
About
Luigi's Bulge refers to the discussion about a screenshot of Luigi as he appears in Mario Tennis Aces in which he appears to have the protrusion of a penis visible in his shorts. The discussion was similar to that which followed the reveal of Mario's Nipples.
Origin
On March 8th, 2018, Nintendo uploaded a screenshot of Luigi from the upcoming Nintendo Switch game Mario Tennis Aces (shown below).[1]

Spread
On March 10th, 2018, Twitter user @cubeyrose posted a zoomed-in screenshot of Luigi's crotch, suggesting his shorts had a slight bulge from a penis, gaining over 2,100 retweets (shown below, left). On March 12th, Twitter user @fastjellyfish uploaded the shot saying "satoru iwata died so we could an HD photo of Luigi's bulge," gaining 19 retweets and 65 likes (shown below, right).


Meanwhile, a Tumblr post about the bulge by user @fortooate[2] gained over 15,000 notes, as he later responded to the post by mathematically calculating the size of Luigi's penis based on the screenshot (shown below).

The popularity of that post was referenced on Twitter afterwards. A popular tweet by @comics212 stated that the difference between Twitter and Tumblr is that Twitter discussed the bulge with disgust whereas Tumblr users responded with fascination (shown below). The reactions were covered by Daily Dot[3] and Comicbook.[4]

Various Examples






Search Interest
Unavailable
External References