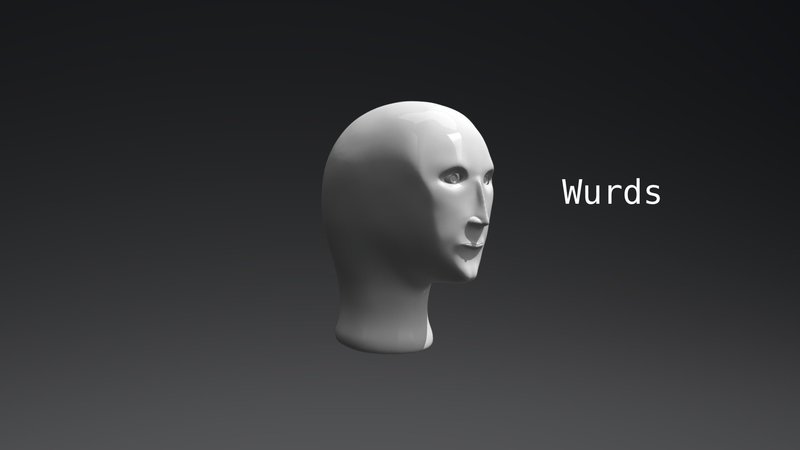 Meme Man Wurds / Stonks Edits
About
Meme Man Wurds, also known as Stonks Edits, refer to reaction images featuring Meme Man in which the character is depicted as being unjustifiably proud of the action described above him. The meme will feature intentionally misspelled words related to his activity. The trend began with the 2019 rise of Stonks and has gone on to spawn many variants, including Shef, Tehc and Helth.
Origin
The trend began with "Stonks." On June 5th, 2017, Facebook page Special Meme Fresh posted the image of Meme Man in front of a stock photo representing the stock market, captioned "STONKS." The image gained over 3,600 likes and reactions (shown below).

On December 5th, 2018, Redditor x37 posted an I'll Take Your Entire Stock meme to /r/memes with the character (shown below, left). On June 3rd, 2019, Redditor Renji posted a fake text meme to /r/GoodFakeTexts, gaining over 4,400 points (shown below, right). The image also appeared in /r/me_irl where it gained over 13,000 points. The website eBaum's World published a list of 32 Weird Stonks Memes On The Rise.


Spread
Following the surge in popularity of Stonks, several other characters in a similar vein began appearing on Reddit.
Helth
Helth is an intentional misspelling of the word "health" which is often associated with a surreal meme featuring the character Meme Man in a doctor's lab coat standing in front of a picture representing a health monitor. The image is an edited variation of Stonks that is used as a reaction image to joke about making poor health decisions.



Shef
Shef is an intentional misspelling of the word "Chef" which is often paired with Meme Man in a similar manner to Stonks. In the template, a person will describe a simple cooking task which could make them disproportionately proud of their culinary skills. This is satirized with a picture of Meme Man in a chef's coat saying "Shef."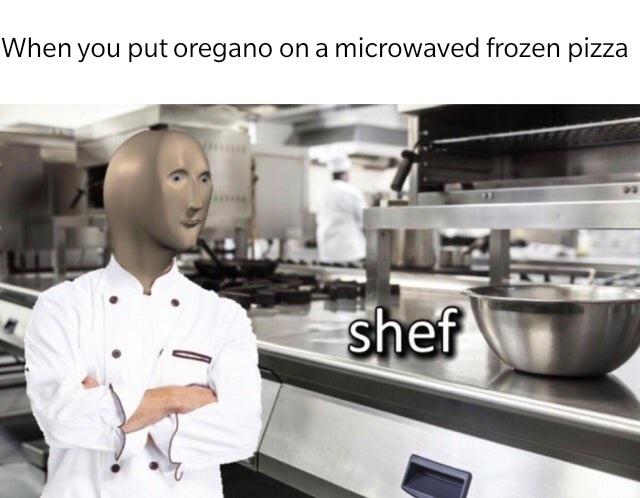 Tehc
Tehc is a meme man character a la Stonks and Shef which is similarly used for tasks for which one might feel disproportionately proud of doing, though "Tehc" is paired with technology rather than stocks or cooking.



Search Interest
External References
Recent Videos
There are no videos currently available.
Recent Images 3,527 total