Mother, I Have Joined the Internet
This submission is currently being researched & evaluated!
You can help confirm this entry by contributing facts, media, and other evidence of notability and mutation.
About
Mother, I Have Joined the Internet refers to series of memes based on a four-panel comic in which a child announces to his mother that he joined the internet before fading out of existence to his mother's despair. The comic has been used as an exploitable format, with the child replaced with various characters and the caption appropriately altered.
Origin
On February 7th, 2020, Tumblr[1] user ewaneneollav posted a four-panel comic in which a child announces to his mother that they have joined the internet and proceeds to fade out of existence as his mother desperately tries to grab him. The last panel shows the mother sobbing. The comic (shown below) received over 49,100 likes and reblogs in two years.

Spread
In the following months, the image was widely circulated through reposts.[2][3]
On June 4th, 2020, Redditor Dingus-Doo posted the earliest found edit of the comic, a meme about One Angry Gamer "Traitors of America" List that gained over 2,800 upvotes in the /r/Gamingcirclejerk[4] subreddit (shown below, left).
Prior to July 8th, 2020, an unknown user posted a version of the meme in which Dwayne "The Rock" Johnson turns into the femboy character Astolfo. On July 8th, 2020, iFunny[5] user depresed_waifwu_2_2020 made the earliest found repost of the image (shown below, right).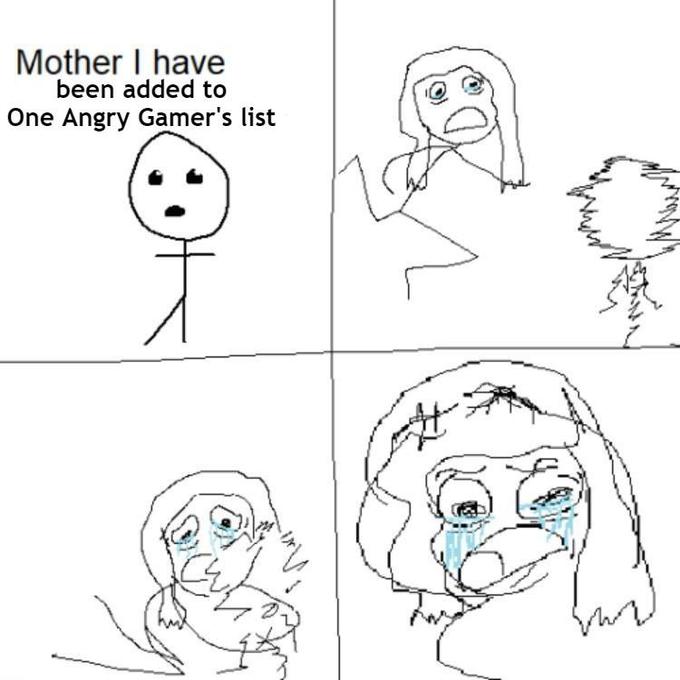 Prior to January 2021, several notable versions of the meme were posted on Facebook[6] and Twitter.[7][8] The format gained more prominence after in January 2021 the The Rock / Astolfo version became viral, with several viral reposts made on Twitter,[9] Reddit[10] and other platforms.
The popularity of the format was further boosted by a viral meme about Oversimplified Logos posted by Redditor Rebooted- on February 19th, 2021. The post (shown below) gained over 21,200 upvotes in the /r/196[11] subreddit.

The format maintained moderate popularity online through 2021.
Various Examples






Template

Search Interest
External References
Recent Videos
There are no videos currently available.