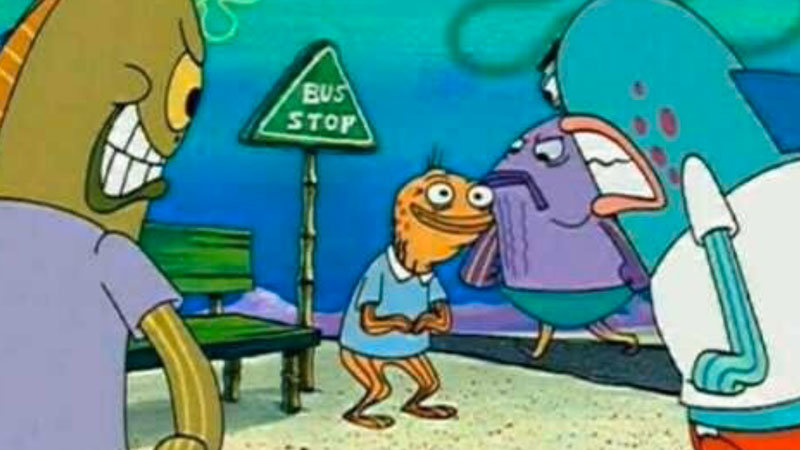 This submission is currently being researched & evaluated!
You can help confirm this entry by contributing facts, media, and other evidence of notability and mutation.
About
My Last Brain Cell is a series of image macros that personify an overworked, threatened or exhausted brain cell for humorous effect.
Origin
The earliest known usage of a personified brain cell was featured on an episode of Family Guy, entitled "Wasted Talent," which first aired on July 25th, 2000.[2] In the episode, the main character, Peter, drinks so much alcohol that when the show shows the inside his brain, where one lonely brain cell remains. In a reference to The Twilight Zone episode "Time Enough at Last," the brain cell decided to spend its time reading, only to break its glasses (shown below).
The earliest known example of someone personifying their brain cell in an image macro was posted by Twitter [1] user @Heart_break_kxd on May 25th, 2016. That day, they posted a still from the Family Guy episode with the caption "Me tonight: Drunk My last brain cell tonight: Where tf everybody at?" (shown below).

Spread
On October 3rd, 2016, Twitter[3] user @fatbully14 tweeted a screenshot from SpongeBob SquarePants. It features a group of angry fish ganging up on a smiling elderly fish with the caption "weed vs my last brain cell." The post (shown below, left) would be the first in a series of "brain cell" memes to feature the image (examples below, center and right)



On December 9th, 2017, the Twitter[4] account @GirlPosts captioned a screenshot from the reality series Flavor of Love[5] "me to my last brain cell for re-learning everything this semester for the comprehensive finals." The picture features to contestants hugging and the subtitle "You're the only bitch in the house that I ever respected." The post (shown below) received more than 1,400 retweets and 6,200 likes in less than one week.

Several days later, on December 12th, Redditor guessingguy [6] posted in the /r/memeeconomy subreddit, "Brain cell memes are rising in popularity, but are susceptible to normifying. Invest with caution." The post (shown below) featured a screenshot from BuzzFeed Unsolved of a man with a face mask saying "Who's a milky piggy? Me, me, me." The post was captioned "Me: ok just one more essay before finals, we can do it / My last brain cell:" Guessingguy's post received more than 100 points (98% upvoted) in 24 hours.

Various Examples






Search Interest
Not Available.
External References