About
Paula Deen Riding Things is a photoshop meme spawned from a photograph of celebrity chef Paula Deen riding on another celebrity chef during the South Beach Wine & Food Festival in February 2011.
Origin
On February 27th, 2011, during the South Beach Wine & Food Festival, Food Network's celebrity chefs Paula Deen[1]and Robert Irvine[2] were co-hosting the Whole Foods Market Grand Tasting Event when Irvine got down on all fours and Deen sat on his back, mimicking the pose of a jockey while holding a glass of wine.


Spread
The following day, February 28th, 2011, photos of the event were shared on the New York Post[3], FARK[4], Uproxx[22], Buzzfeed[8], celebrity gossip blog Dlisted[5] and MSNBC.[6] The same day, a single topic Tumblr blog titled Paula Deen Riding Things[7] was created by two college students named Nick and Robbie, providing two templates and posting 13 different photoshopped images of Deen that day.



On March 1st, Paula Deen began to trend on Twitter[12] after talk show host Jimmy Fallon tweeted[14] a link to the blog. That day, it was also featured on Buzzfeed[9], Urlesque[10] and Videogum[13], who held a caption contest with the photo. The next day, Paula Deen Riding Things was featured on the Huffington Post[15], the Los Angeles Times' Daily Dish[16], CNN's Eatocracy[17], Food Network Humor[21] and Rolling Stone's Tumblr[11], who photoshopped Deen over Jersey Shore star Snooki on their cover.


On March 16th, Deen appeared as a guest host on TODAY[20], where she was shown several submissions from the blog. That October, the single-topic Tumblr Kim Jong Il Looking At Paula Deen Riding Things[23] was established, mashing up Kim Jong-Il Looking at Things images with the Paula Deen template. In December, TIME[19] placed the photoshop meme at number 8 on their list of Top Ten Memes of 2011.
Notable Images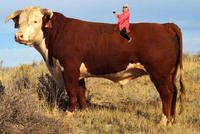 Search Interest
External References