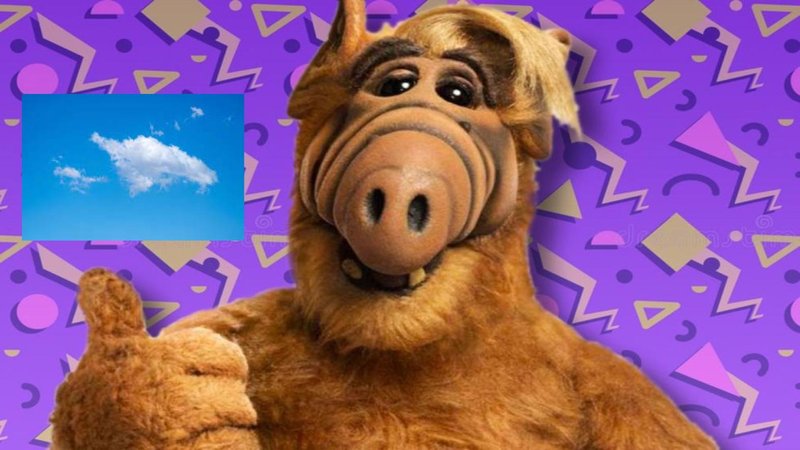 Warning: This page contains material that may be considered not safe for work.
This submission is currently being researched & evaluated!
You can help confirm this entry by contributing facts, media, and other evidence of notability and mutation.
About
Sensual Alf refers to a trend on Bluesky in May of 2023, which involved posting sensual and even NSFW pictures of 1980s cartoon character Alf. While lewd imagery of Alf predated Bluesky, appearing on other platforms in the years before, Alfposting reached unprecedented levels on the new decentralized protocol.

Origin
Alf is an American television character from the 1980s, played by a puppet. His name, ALF, stands for Alien Life Form. In the show, Alf crash-lands into a suburban garage and is taken in by a human family. Famously, Alf repeatedly attempts to eat the family cat because cat meat is a delicacy on his home planet.[1]
Early lewd-posting about Alf seems to have occurred on Spanish language forum Taringa in 2008 and 2009, with a specific Photoshopped image of Alf wearing white pants with a muscled human-esque torso used as a profile picture by at least two users.[2] On Mastodon in 2018, a trend of posting "big tiddy Alf" took off, leading to the production of images like the one below, posted in 2019 to DeviantArt, where it received almost 3,000 views over four years.[4]

On May 3rd, on Bluesky, user Faine Greenwood skeeted a meme depicting how the platform felt to them, showing a series of 1980s cartoon characters in an anti-drug commercial, receiving over 180 likes (below left). Greenwood then skeeted the same photo from the 2008 Taringa posts (below right) of a "sensual Alf," receiving 25 likes, after which several users commented that they admired Alf and his vibe.[3]


Spread
From there, various pieces of content featuring erotic pictures of Alf and using the phrase "fuck Alf" circulated on"hellropes":https://knowyourmeme.com/memes/events/hellthread-hellrope-bluesky and main feeds across Bluesky. Some posted about the absurdity of the Sensual Alf trend on Bluesky, such as journalist Molly Jong-Fast who earned 15 likes on May 4th for the skeet seen below, left.[5] Others, such as gogo.goatse.social, skeeted Goatse images of Alf, earning 85 likes from a post on May 4th (seen below, right).[6]


Some users continually skeeted that they would like to see "Alf hog," meaning the alien puppet's genitalia. Certain rule 34 NSFW posts satisfied this craving.

Various Examples



External References
All Videos
This gallery contains videos that may not be suitable for public viewing.
All Images 18 total
This gallery contains images that may not be suitable for public viewing.