This submission is currently being researched & evaluated!
You can help confirm this entry by contributing facts, media, and other evidence of notability and mutation.

About
Bethesda Softworks, LLC is a video game developer and publisher best known for releasing games in Fallout and The Elder Scrolls series.
History
Bethesda Softworks[3] was founded in 1985 by Christopher Weaver in Bethesda, Maryland. During that time, the company made a name for itself creating games for the Amiga and Atari ST systems, including the game Wayne Gretzky Hockey. In 1990, the company moved to Rockville, Maryland and began creating video games for numerous platforms. In 1993, Bethesda released the first game in what would be a turning point for the company and what started its most well known franchise, The Elder Scrolls: Arena. The initial launch of the game received poor reviews for its many bugs and hardware requirements. In 1996, the sequel The Elder Scrolls II: Daggerfall was released, which began a vibrant fan driven modding scene for games released by the company.[1]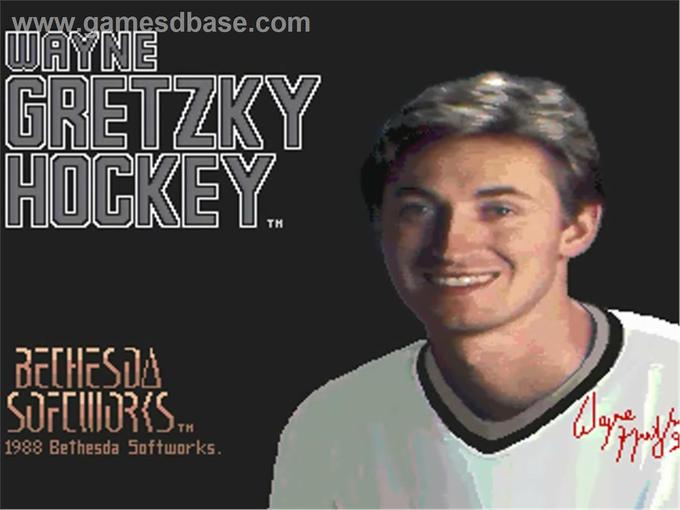 In 1999, Bethesda was acquired by ZeniMax Media Inc., a company created by Bethesda Softworks founders Christopher Weaver and Robert A. Altman. During this time between 1999 and 2001, Bethesda Softworks created and published mostly sports simulators and racing games. Due to the limited success of these titles, Bethesda Softworks was nearing bankruptcy by the beginning of 2002. In May 2002, a subsidiary of Bethesda Softworks, "Bethesda Game Studios"[2] released The Elder Scrolls III: Morrowind to critical acclaim, selling over four million copies. In 2004, After being urged by Morrowind project lead Todd Howard, Bethesda bought the rights to the Fallout series from Interplay Entertainment, and started development on Fallout 3 the same year.

Highlights
The Elder Scrolls
The Elder Scrolls is a first person sandbox role-playing video game series that takes place in the fantasy land of Nirn. It has be lauded by critics for its breadth of scope, player freedom and visuals and has a place as one of the highest selling game series of all time.

Fallout
Fallout is a role-playing video game series originally created by Interplay Entertainment and Black Isle Studios and currently developed by Bethesda Softworks. The games take place in a retro-futuristic 22nd and 23rd century in North America where humanity is trying to survive in a world devastated by the effects of full nuclear war. Its story and artwork are heavily influenced by the post-World War II nuclear paranoia of the 1950s.

Dishonored
Dishonored is a first person stealth-action game developed by Arkane Studios, creators of Arx Fatalis and Dark Messiah of Might & Magic. The project is headed by Harvey Smith (Co-creative director), the lead designer of Deus Ex, and Raph Colantonio, the founder of Arkane Studios. Viktor Antonov, the visual design director, who also designed most of the style of City 17, the Combine architecture, and their technology in Half-Life 2, has said that the game has a Lovecraftian feel to it, and draws some inspiration from Half-Life 2.

Doom
Doom is a first-person shooter video game series created by iD Software. In the game, the player assumes the role of a space marine who fights against hordes of demons to thwart an invasion from Hell.

Related Memes
"Todd Howard Tells Me Lies"
"Todd Howard tells me lies" (or Todd the Liar) is a YouTube video fad which started in early 2012. Its creation and spread was caused by Todd Howard of Bethesda Games Studio stating that the The Elder Scrolls V: Skyrim would have advanced radiant AI and infinite quests. Fans of the series then discovered upon playing the game that these facts were inaccurate which caused YouTube User "ThePeterLoew" to release a video titled "Skyrim has INFINITE QUESTS! " which consisted of pictures of Todd Howard with the song Little Lies by Fleetwood Mac playing over the montage.
This has lead to other Bethesda Fans to copy the style of the video with other titles poking fun at Bethesda's previously missed deadlines and missing features in their games.
"See That Mountain? You Can Climb It"
This expression was uttered by executive producer Todd Howard's during his presentation for The Elder Scrolls V: Skyrim. Members of the community began mocking the phrase with variations such as "See those guns, You can shoot them.", "See those games, You can play them".

"It Just Works"
It Just Works is a phase used by Todd Howard during the Fallout 4 gameplay reveal. Fans of the series have begun using the phase to refer to the fact each Bethesda Games Studio game in the past have been released with a fair number of bugs making the phase "It Just Works" unintentionally humorous.
Godd Howard
Godd Howard refers to the fan nickname for Todd Howard. After the Bethesda showcase at E3 2015, fans of the Fallout series began to refer to Todd Howard as Godd Howard due to the number of improvements and unforeseen additions to Fallout 4 over the previous titles. The nickname has subsequently grown into its own mythos by fans of Bethesda Softworks in a similar way to the "Praise Gaben" meme connected to The Glorious PC Gaming Master Race, with the godhead Gabe Newell being replaced with Todd Howard.

Related Controversies
Obsidian Entertainment Metacritic Controversy
The Obsidian Entertainment Metacritic Controversy refers to an incident in 2010 after the release of the spin off Fallout game "Fallout New Vegas" developed by Obsidian Entertainment for Bethesda Softworks. Shortly after the release of the game, Obsidian's financial situation had worsened to the point that major studio redundancies would have to occur. The reason for this was due to the entire studio being focused on creating, finishing and shipping "Fallout New Vegas" in a two year time frame set by Bethesda Softworks with a majority of the overall profits being tied to a clause that the game must reach an aggregate score of on Metacritic, which we didn't,"

Given the short time by industry standards given to Obsidian for creating an open world RPG, Bethesda Softworks were accused of setting up Obsidian to fail given that the previous title "Fallout 3" took twice as long to develop. This sentiment was brought to wide-scale attention after it was discovered that Obsidian would only receive a small share of the profits for the game with a substantial bonus being awarded if "Fallout New Vegas" had an aggregate score of +85% on Metacritic. Fallout New Vegas subsequently got an aggregate score of 84% and Bethesda Softworks hence denied Obsidian the bonus.


At this time, industry stories about publishers using Metacritic in contract clauses were being brought to light by various leaks and whistle-blowers. The Obsidian incident however proved to be one of the worst examples of this practice due to the massive impact that this had on the studio as a third of the workforce had to be made redundant when the target was missed by a single percentage.
Steam Workshop Paid Modding
The Steam Workshop Paid Modding incident refers to a change implemented by Valve on their Steam Workshop software distribution platform in April 2015. This change allowed mod creators for the game The Elder Scrolls V: Skyrim to sell their custom video game addons directly to gamers. The action was poorly received by many Steam users who disagreed with monetizing game mods which had previously been free.
A major point of contention with this new system was the profit split percentage being given to mod creators and both Valve and Bethesda. It was discovered that the low percentage given to the mod creators (25%) was due to Bethesda taking 40% of all mods revenue with valve taking their standard 35%. Due to this poor deal for creators and the public backlash against paid mods, both Valve and Bethesda removed the service from operation.

Search Interest
External References