This submission is currently being researched & evaluated!
You can help confirm this entry by contributing facts, media, and other evidence of notability and mutation.
About
Drawfee is a web-series created by Caldwell Tanner and Nathan Yaffe (of CollegeHumor fame) wherein they "Take dumb ideas and make even dumber drawings." The series got its start on CollegeHumor's official Facebook page but spun off into its own channel in 2014. Since then the channel has amassed over 1.3 million subscribers and nearly 183,000,000 views.
History
Drawfee originally started on CollegeHumor's Facebook channel. Their first video was posted January 15th, 2014[1] (shown below). The series first appeared on YouTube on February 17th, 2014 (shown below, left). On March 23rd, 2014, the series posted its first video on its own YouTube channel (shown below, right). Over the following five years, the channel amassed over 1.3 million subscribers.[2]
Series
What Should We Draw?
What Should We Draw? is Drawfee's spin-off podcast on the Headgum network. The series launched in 2016 and aimed to "Use the art of conversation to make art about a conversation," using their time on the air to come up with a comic idea that would be drawn and posted to whatshouldwedraw.com, after the episode has aired. This series regularly features guests such as Adam Conover from "Adam Ruins Everything" and Magnolia Porter notable for her work on Undertale.
Drawfee Beans
Drawfee Beans are a series of unedited videos posted to the Drawfee Facebook page every weekday. The series was originally meant to be Facebook exclusive but episodes occasionally release on the Drawfee YouTube channel when Drawfee's main hosts are on vacation.
Drawga
Drawga is a series with an ongoing storyline started by Drawfee in 2015. While the first season took on a "choose your adventure format" (tabulating votes after each episode to determine where the story picks up in the next), season 2 is based on Dungeons and Dragons with Drawfee regulars, Nathan, Julia, and Jacob serving as party members and Caldwell serving as Dungeon Master.
Knock-Offs

Knock-Offs is a series wherein the Drawfee crew create bad versions of characters from popular cartoon, video game, and movie series. The series started off in 2016 with a video called "Knock-Off Steven Universe Characters" but has since gone on to feature knock-off versions of Gravity Falls, Avatar: The Last Airbender, Adventure Time, Suicide Squad, Rick and Morty, Spongebob Squarepants, The Fairly Oddparents (with series creator, Butch Hartman, as a guest) and The Legend of Zelda.
Pokémon From Memory

Pokémon From Memory is a series wherein the Drawfee hosts must draw species of Pokémon based only on name and a few vague hints. The first episode in this series has amassed over 3 million views and sits as The Drawfee Channel's most popular video to date.
Bad JRPG

Bad JRPG is a series wherein the Drawfee hosts brainstorm various elements (characters, classes, enemies, etc) of their terrible fictional RPG, "The Legend of Krys".
Draw Class
Draw Class is a series of educational videos done by Drawfee meant to teach viewers how to draw.
Characters
Porfo

Porfo is a recurring character on The Drawfee Channel, first appearing in the episode "We Play Apples to Apples #5". He started off as a member of a boyband called Favboi's but has since devoured the rest of the band to produce a solo album and a holiday movie called "Porfo Saves Christmas."
Spheal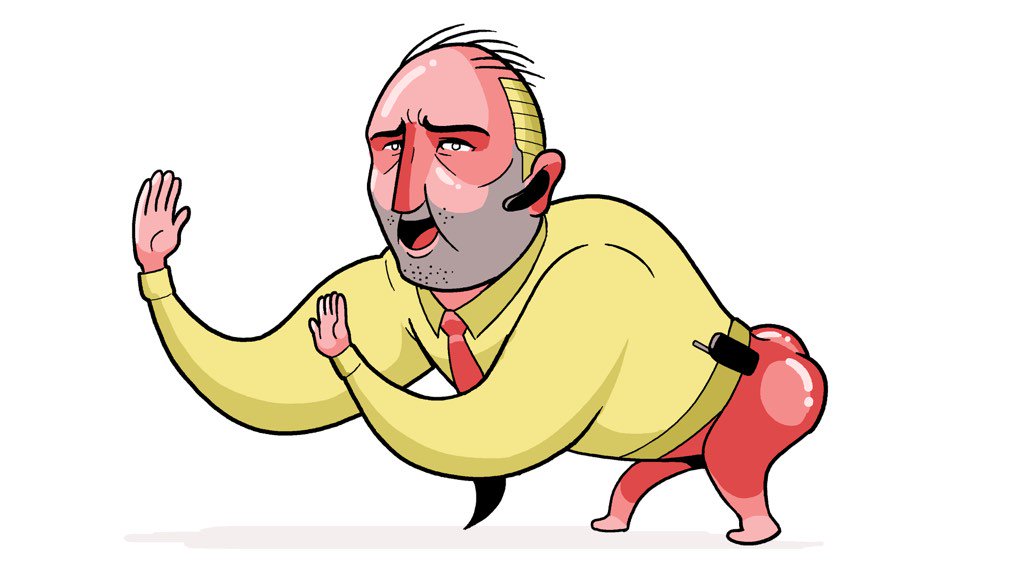 Spheal was created on the first episode of "Drawing Pokémon From Memory" when series co-host, Julia Lepetit, tried to draw the Pokémon of the same name. He has a job working at Kiosk in the mall.
Search Interest
External References
Recent Images 1,306 total