About
This Nigga Spittin', also known as This MF Spittin', is an image macro series featuring phrases attributed to various celebrities and characters followed by a reaction image captioned with the slang expression "this nigga spittin," indicating a poetic appreciation for the preceding lines.
Origin
The earliest known usage of the phrase used in a meme was posted on December 11th, 2019 by Instagram [1] user @__jozu__. The post, which featured the caption "DaBaby: 'I tell my bitch I'm faithful, but I still go the hoes,'" received more than 17,000 likes in less than three months (shown below).

Spread
Over the next month, the meme, using the variation that features the mouth of Vegeta from the Japanese anime series Dragon Ball, continued to spread on Twitter. On January 31st, 2020, Redditor [2] Deonteaus shared a post by Twitter user on the /r/BlackPeopleTwitter subreddit. The post received more than 2,100 points (99% upvoted) and 20 comments (shown below, left).
Soon, the meme shifted away from the vegeta image and used other characters from pop culture and edited the text to read "Damn this MF spittin'." For example, on February 6th, Instagram[3] user @grapejuiceboys posted a variation that featured the character Joe Goldberg from the television series You.
That day, Instagram[4] user @trashcanpaul posted a Moth variation of the meme. The post received more than 24,000 likes in less than 24 hours (shown below, right).



Various Examples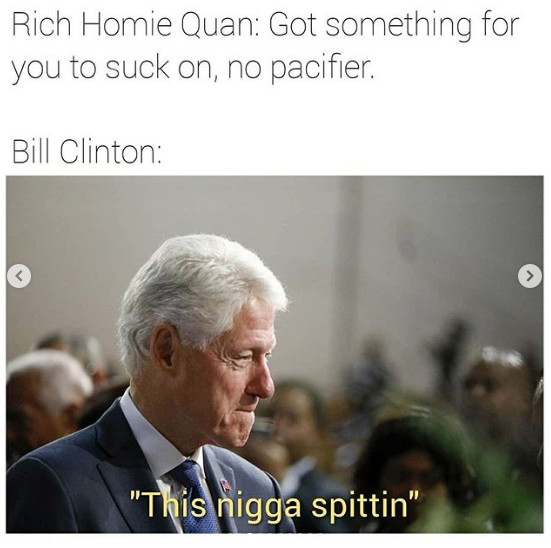 Search Interest
External References
Recent Videos
There are no videos currently available.