This submission is currently being researched & evaluated!
You can help confirm this entry by contributing facts, media, and other evidence of notability and mutation.

About
Thor Puns is the meme that revolves around using an image of Thor and associating him to a plethora of other things so long as a pun can be attached to it. The meme can come in forms of photoshopped face swaps using Chris Hemsworth's face, or doodles. The meme became a nationwide hit in the Philippines.
Origin
The meme clearly came from the popular 2011 Marvel movie Thor, starring Chris Hemsworth as the titular character. Various screen caps from the first and second movies are used as well as posters that include Thor.
Spread
The meme saw its height of popularity in between the release of the first Thor movie and saw another spike when Thor 2 was released. There are 238 deviations that fall under the tag 'Thor Pun' on Deviantart.[3]
On July 5, 2012, the channel 9News Philippines uploaded a segment of Solar New's report that covered the overwhelming prevalence of Thor puns the general Filipino populace have been witnessing on their newsfeeds.
On the same day, Filipino website WhenInManila.com's author Vince Golangco published an article titled Thor Meme: A THORnado of THORny Puns on a THORsday which showcased a slew of Thor puns as well as puns around Loki, Hulk, and Hawkeye.[1]
On November 4, 2013, 8List writer Robin Reyes's article 8 Thor-iffic Pinoy Thor Memes was featured on Yahoo Philippines which yet again showcased multiple Thor puns.[2]

On November 8, 2013, the official channel of Conan O'Brien, Team Coco, uploaded an interview between the talk show host and Chris Hemsworth, the actor that played Thor, regarding the Thor pun. the video amassed 2,565,947 views.
Various Examples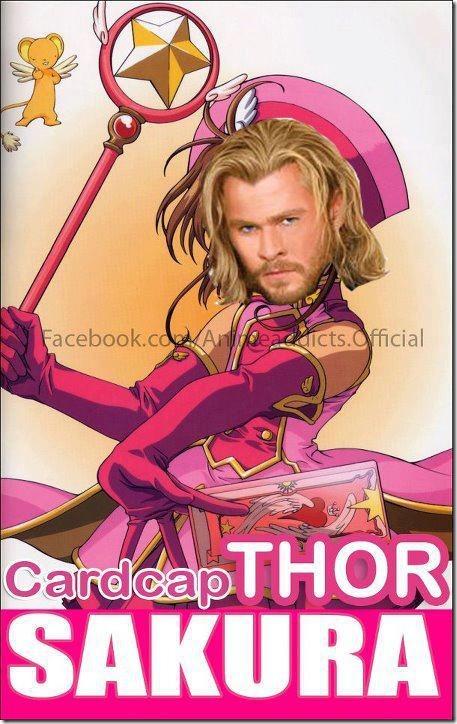 Search Interest
External References