This submission is currently being researched & evaluated!
You can help confirm this entry by contributing facts, media, and other evidence of notability and mutation.
About
"Behold! My Stuff" is a memorable quote uttered by the character Skurge in the 2017 Marvel superhero film Thor: Ragnarok. Many have used the scene in a series of image macros and remix videos.
Origin
On November 3rd, 2017, the film Thor: Ragnarok was released in the United States.[1] in the film, the character Skurge (portrayed by Karl Urban) attempts to impress two women by showing off his possession. He says:
Heimdall was an idiot. This job should have made him rich. Now, the job ain't easy, but it does have its benefits. The Bifrost gives me access to everything the Nine Realms have to offer. I mean it's all mine for the taking. Behold…my stuff. I'm particularly fond of these. I pulled 'em out of a place on Midgard called Tex-as. I even named them. Des and Troy. You see, when you put them together…they destroy."
On January 22nd, 2018, YouTuber Nalwein shared a portion of the scene. The video received more than 99,000 views in less than three years (shown below).
Spread
On June 18, 2018, Redditor[5] BIGBOOSTING posted a GIF of the scene with the caption "MRW someone comes over to my house for the first time." The post received more than 49,000 points (91% upvoted) and 370 comments in less than two years (shown below).
MRW someone comes over to my house for the first time from r/HighQualityGifs
On August 28th, 2019, Redditor [2] CheesyObserver published an object labeling GIF of the scene with Skurge labeled Disney and the items in the room the various properties the corporation owns. Within one year, the post received more than 2 million views, 69,000 points (95% upvoted) and 635 comments (shown below).
Over the next year, the meme continued to grow in popularity. On December 25th, 2019, for example, Redditor[3] GandalfTheNeonPink shared a version that used the image as a reaction image with the caption "Me flexing on the squad after Christmas." The post received more than 26,000 points (98% upvoted) and 190 comments in less than one year (shown below, center). Weeks later, on January 13th, 2020, Redditor[4] sharke000 shared a variation that received more than 47,000 points (97% upvoted) and 145 comments in less than six months (shown below, right).



Various Examples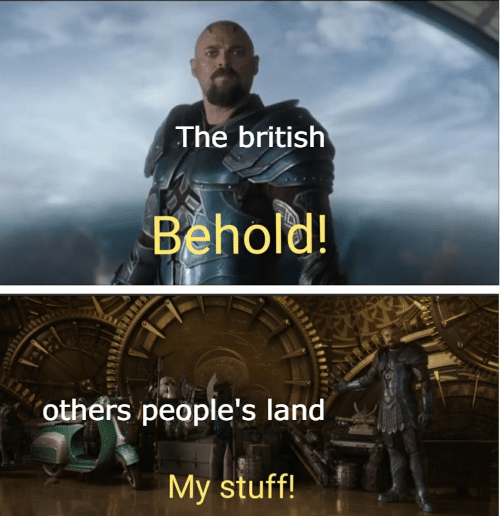 Template


Search Interest
Not available.
External References