About
Would You Like To? is an exploitable object labeling template originating from the children's television show Lazytown. It is used to show when someone is eager to show something to another person despite their reluctance.
Origin
The quote comes from Season 1, Episode 1 of Lazytown, broadcast on August 16, 2004.[1] The line is uttered by Robbie Rotten, played by Stefán Karl Stefánsson, about tracing the source of the noise of a rubber ball breaking a window.
The scene first saw spread as a meme when it was posted to /r/memes[2] by user CausticHydra on June 4th, 2020, gaining over 67,000 points (shown below).

Spread
The template saw significant spread on Reddit over the following several weeks. On June 23rd, 2020, user Team_Captain_YTO posted an example in /r/memes[3] that gained over 40,000 points (shown below, left). On June 17th, user XBoss69[4] posted an example about atomic bombs in /r/memes, gaining over 130 points (shown below, right).


Various Examples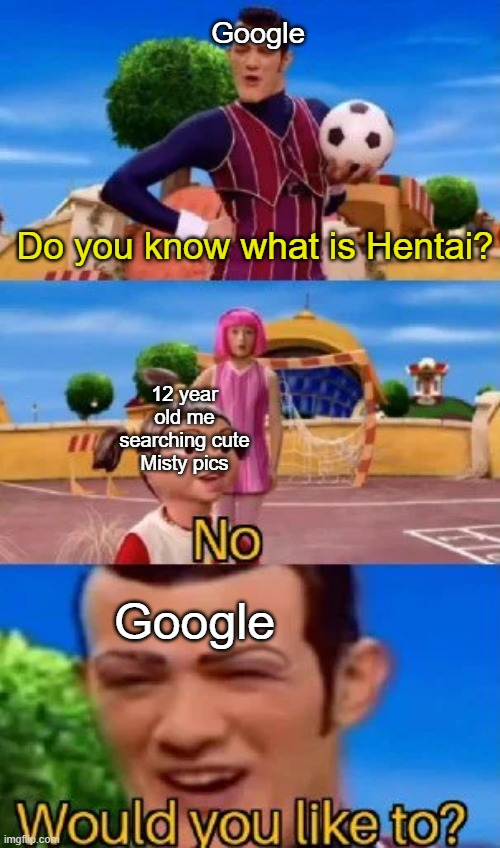 Template

Search Interest
Unavailable
External References
Recent Videos
There are no videos currently available.