About
Yukkuri Shiteitte ne! (ゆっくりしていってね!), which translates to "Do It Slowly!" or as it is more commonly known "Take It Easy!," are giant heads with ridiculous facial expressions resembling Touhou Project characters. The catchphrase and original artwork are frequently mentioned in fan art, redraws and other crossover memes online.
Origin
On October 13th, 2007, a 2channel anonymous user attempted to do Shift_JIS art portraying the Touhou protagonists Reimu Hakurei and Marisa Kirisame (shown below).[1] However, the attempt didn't turn out successfully, resulting in the infamous giant heads. While it was perceived as a failure by some, others embraced the attempt with humor. The faces eventually became a running in-joke of the community, resulting in the Shift_JIS art being redrawn as well.

Spread
Yukkuri's popularity soon spread to 4chan's /jp/ board, appealing to a wider anime audience. They appear in fan art, doujins and plushies (shown below, left). Many artists describe detailed Yukkuri behavior, anatomical structure and ecosystem,[2][3] although since they are purely a fan creation, any rules concerning the creation of a Yukkuri are subject to popular opinion. Even though Yukkuris started with a large Touhou base, other characters such as Hatsune Miku have also been parodied as a Yukkuri (shown below, right). A booru-style site exclusively for Yukkuris was created by fans as well.[4]


On August 11th, 2016, YouTuber ゆっくり漫画ウミサチリガヤ reuploaded a Yukkuri parody, which has over 100,000 views as of October 2016 (video since removed). Another YouTuber, atomicpuppy2, uploaded a Yukkuri re-enactment of the song "Cirno's Perfect Math Class," which has over 200,000 views as of October 2016 (shown below).
Various Examples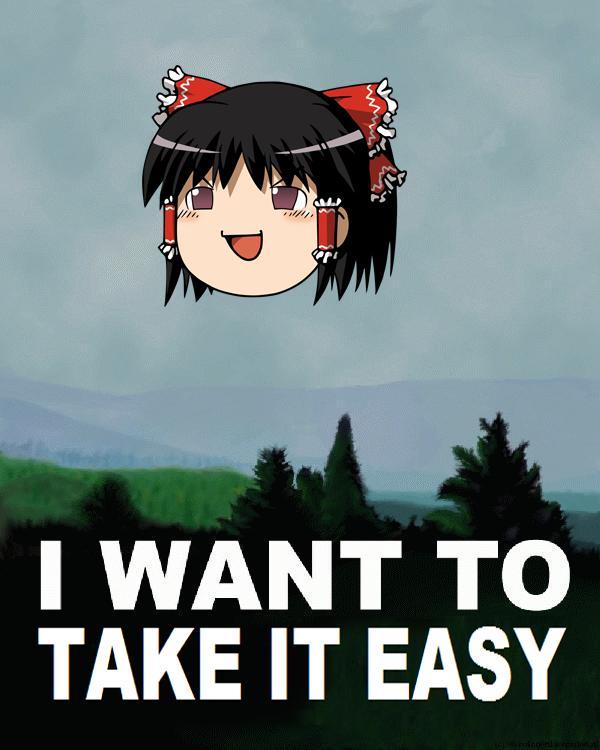 Template

Search Interest
External References