PROTIP: Press 'i' to view the image gallery, 'v' to view the video gallery, or 'r' to view a random entry.
This submission is currently being researched & evaluated!
You can help confirm this entry by contributing facts, media, and other evidence of notability and mutation.
undergoing heavy revision
About
The Almighty Loaf is a series of remixes focused around the character Loafer the Living Bread from the Christian children's show The Donut Man. Unlike his form from the show, the memetic Loafer is embodied as an evil, Satanic character.
Origin
The Donut Man is a Christian direct-to-video children's show created by performer Rob Evans. In 1995, the episode The Repair Shop, was released. [1] One segment of the episode featured a bread puppet named Loafer, [2] who was made from being baked with "words from the Bible." On September 2, 2009, YouTube channel EVERYTHINGISTERRIBLE uploaded a video named "JESUS DIED FOR YOUR DONUTS", which complied various moments from the episode into one video. [3]
On November 13, 2011, YouTuber ohokthen uploaded a video entitled "THE ALMIGHTY LOAF", a heavily edited version of the Loafer segments featuring dialog spoken by The Lord of Darkness, as portrayed by Tim Curry, from the 1985 fantasy movie Legend. [4]
Within a few years of being posted, the original Almighty Loaf video was viewed nearly a half-million times.
Fandom
On November 11, 2012, a Facebook page was created for the Almighty Loaf, featuring image edits of Loafer alongside various comments about bread. [6] Several Steam groups have also been created, with the largest two featuring over 100 members each. [7][8]
Derivatives
wip, going to add in some videos and pictures here
Notable Images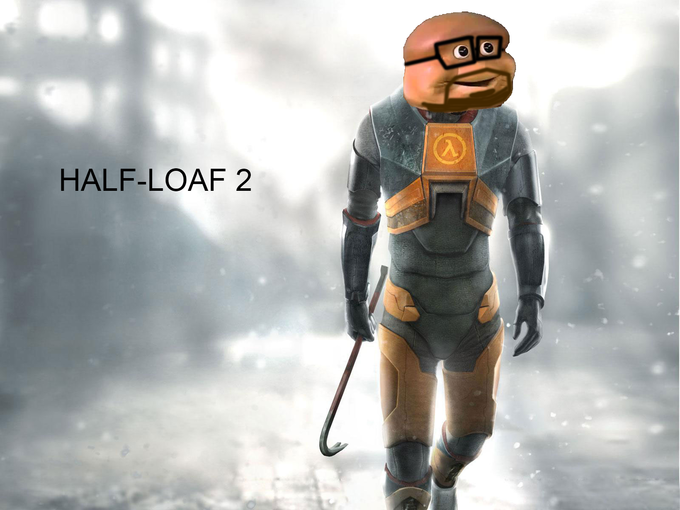 Search Interest
References
Facebook Comments