A Young X Stands In His Y
This submission is currently being researched & evaluated!
You can help confirm this entry by contributing facts, media, and other evidence of notability and mutation.
About
"A Young X Stands In His Y" is a meme based on Andrew Hussie's comic Homestuck in his website MSPA.
Origin
On Homestuck, the first panel contained the phrase "A young man stands in his bedroom" refering to John Egbert. [1]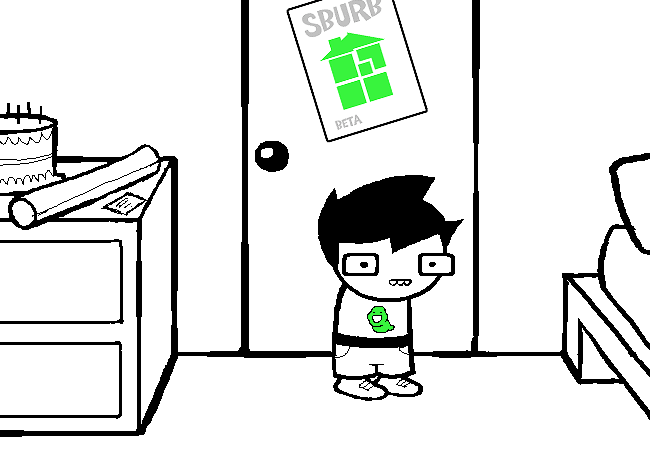 Spread
When the site MSP Fan Adventures was created by Andrew Hussie so fans could host their own webcomics, many webcomics based on Homestuck appeared. Almost all of these started with the main characther standing somewhere looking around with the first phrase being "A young x stands in his y". Parodies can also be found on Devianart or Tumblr.
Template

Search Interest
External References
[1] MSPA – First page of Homestuck
[2] MSPA Wiki – More information about this and other Homestuck memes
Recent Videos
There are no videos currently available.