About
"Abandon Thread" is a catchphrase that is used in online forums to indicate that a discussion thread has degraded in quality and should be abandoned. The phrase is often used as a reaction to thread jacking, flame wars or more general trolling behavior. In image macros and animated GIFs, the phrase is often paired with people or animals that appear as if they are attempting to flee. (See also Hey Guys What's Going on in Here)
Origin
The phrase has been used in discussions threads on sites like the Democratic Underground[5] forums as far back as January 19th, 2004. The earliest known animated GIF version shows a snail transforming its shell into a jetpack before flying out of frame with the caption "Abandon Thread" flashing in red. It was uploaded to ThreadBombing.com[1] on August 14th, 2009. The GIF was made from a clip of a CGI test video from Spon.com[3] titled "Spontaneous Snail" that was uploaded to YouTube on November 21st, 2006.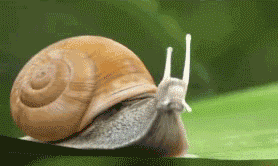 Spread
Usage of the phrase in discussion threads have been noted across a wide range of forums and websites like Lone Portal[8], Gaia Online[9] and IGN forums.[11] In addition, GIF derivatives of "Abandon Thread" images can be found on sites like Funny Junk[4], GIF Ninja[10], GIF Soup[6], Ebaumsworld[7], and Threadbombing's "Thread Sucks" category.[2]
Notable Examples



Fuck This Thread I'm Outta Here
Similar to "abandon thread" responses, another set of image macros and animated GIFs featuring the catchphrase "fuck this thread I'm out of here" can be used in the same context.



Search Interest
Search queries for "abandon thread" had a small spike in July 2010 before picking back up in January of 2011.
External References