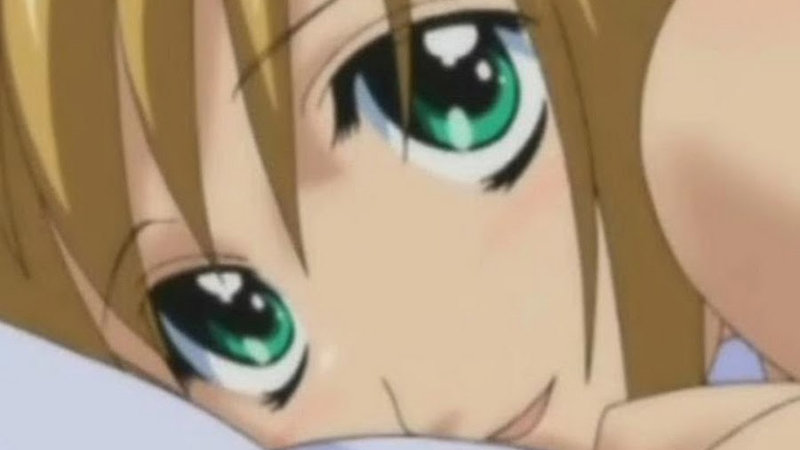 This entry contains content that may be considered sensitive to some viewers.
Content Warning: Portions of the following entry contains mentions and/or depictions of sexual violence or abuse. If you need support or you or a loved one are in an abusive situation, please contact the National Sexual Violence Resource Center or call 1-800-656-HOPE.
---
About
Boku no Pico is a a series of hentai reverse shotacon (young boys portrayed in an erotic manner) original animation videos (OVA) released by Natural High studios. Due its explicit sex scenes and pedophilic nature, it's often used as a troll suggestion to anime newcomers and as a shock video.
Origin
The OVA series were made by Natural High studios and directed by Katsuyoshi Yatabe[2] and were released on DVD by the group of adult movies companies Soft on Demand. There's a total of 3 episodes, one edited version from the first episode, a manga, a PC game and a compilation of songs.[3]
Episode 1, released on September 7th, 2006: My Pico (Japanese: ぼくのぴこ Boku no Piko): An effeminate boy called Pico meets a man called Tamotsu "Mokkun," who seduces him believing he's a girl. Mokkun later discovers he's actually a boy after they have interncourse.
Episode 2, released on April 19th, 2007: Pico and Chico (Japanese: ぴことちこ Boku to Chiko): Pico becomes friends with a boy called Chico after meeting on the beach. When Pico goes to Chico's house, they spy on Chico's sister masturbating after which they have intercourse.
Episode 3, released on October 9th, 2008: Pico x Coco x Chico (Japanese: ぴこ×CoCo×ちこ Piko x Coco x Chiko): Pico and Chico meet a feminine-looking runaway boy called Coco, and Pico slowly falls in love to him. After Pico catches Chico and Coco having relations, they reconcile and have a threesome.
Spread
Soon after the release of the first episode, Boku no Pico became a common troll tactic on sites like 4chan as a suggestion for anime recommendation threads.[5] The first registered use dates from 3rd February 2008,[6] as most 4chan archives don't register back further than that.


Copypasta
On October 17th, 2008, user Young Buck posted a thread on the message board Boxden titled "DON'T WATCH AN ANIME CALLED BOKU NO PICO"[1], with the following post.
"Man this shit is so wrong in so many motherfucking levels yo…I was talking to one of my white friends and he sent me 3 videos with the name only labeled "Boku" I said to this dude, What's this shit? He just giggled and said "Just watch them and MAKE SURE NOBODY IS AROUND YOU WHEN WATCHING IT!" Then I thought it was some weird porno or some strange shit but as I watched the first video, I was like "Yo…..what the fuck.." THEN IT CONTINUED and I was like "Yoooooooooooooooooooooooo……." THEN THEY GOT IN THE MOTHERFUCKING CAR AND THEN I SAID "YYYYYYYYYYYYYYYYYYYYYYYYYYYYYOOOOOOOOOO OOOOOOOOOOOOOOOOOOOOOOOOOOOOOOOOOOOOOOOO OOOOOOOOOOOOOOOOOOOOOOOOOOOOOOOOO!!!!!"

I couldn't fucking believe what I just saw, It was like Satan gave me his porno collection, shit was so disturbing..YET I COULDN'T STOP WATCHING IT, THEN VIDEO TWO AND IT WAS TWO OF THEM…..THOSE NIGGAS…YOOOOOOO…….THOSE NIGGAS….AND THAT GIRL SAW THEM THEN SHE…YYYYYYYYYOOOOOOOOOOOOOOOOOOOOOO… THEN THAT NIGGA TOOK THAT DOG TOY THEN YYYYYYYYYYYYYOOOOOOOOOOOOOOOOOOOOOOOOOOO OOOOOOOOOOOOOOOOOOOOOOOOOO……..IT WAS LIKE YOUR BITCH WANTED TO HAVE SEX WITH YOU BUT SHE WANTED TO SOMETHING "DIFFERENT" AND IT WAS SO FUCKED UP AND CREEPY, YOU JUST…KEPT WATCHING IT…AND THAT'S WHAT I FUCKING DID!!!!! THEN I SAW VIDEO THREE…THREE NIGGAS…THRRREEEEE!!!!!! IT…WAS…THHHHHHRRRRRRRRRREEEEEEEEEEEE EEEEEEEEEEEEEEEEEEEEEEE!!!!!!!!!! AND COCO WAS HIS NAME NIGGA, COCO WAS HIS MOTHERFUCKING NAME!!!!!! OH MY GOD,I AIN'T GOING TO HEAVEN NIGGAS, I ALREADY SOLD MY SOUL TO LUCIFER!

So I Just want to tell you all right now..DON'T WATCH AN ANIME LABELED BOKU, DON'T DO IT NIGGA, IT'S LIKE SUCCUBUS. REMEMBER WHAT I'M SAYING TO YOU NIGGAS!"
Reaction Videos and Dramatic Readings
Young Buck's post inspired a dramatic reading recording, which became viral on the Japanese media hub niconico,[4] inspiring several parodies and being used as a source of MAD videos. (shown below, left).
The memes also inspired a series of reaction videos, in which people either react to the clips from the video or share their thoughts on the meme. On April 27th, 2014, YouTuber DouchebagChocolat posted the video "Should you watch: Boku no Pico?" Within seven years, the video received more than 800,000 views (shown below, right).
As the meme spread, another copypasta first posted on /mu/ soon emerged, which regards the second episode in a much different manner.
"I recently started watching an anime entitled Pico to Chico, and all I can say is… Wow. Unlike so many modern shows that stumble over every excruciating minutia of their characters, Pico to Chico tastefully crafts a story and leaves the characters to mystery (only a fool would dare call the character development "shallow").

Post-modern existentialism is the soup of the day as we progress through their adventure, only to find that materialism is the only thing that keeps us living, but it's not in a pompous, pseudo-intellectual style that implies that's a recent phenomena; it's handled delicately but will impact you in a way that leaves you asking "Why?" Unlike our hack-ridden film industry, Pico to Chico uses metaphors in an excruciatingly subtle way. Sharp-eyed spectators should be able to spot the humanistic properties Chico's sister displays. Just when you think all of the questions raised will be answered, the film comes to a halt, leaving you, the viewer, left to ponder the hidden questions scholars have kept to themselves up to their untimely deaths.

I don't think this film justifies an arbitrary rating of stars; it's much better than that. It deserves a place among the highest modern philosophical works of our world. Nietzsche, thy name is Pico."
Various Examples
Images






Reaction Videos
Search Interest
External links
All Videos 17 total
This gallery contains videos that may not be suitable for public viewing.
All Images 78 total
This gallery contains images that may not be suitable for public viewing.