British Museum Stealing Things
This submission is currently being researched & evaluated!
You can help confirm this entry by contributing facts, media, and other evidence of notability and mutation.
About
British Museum Stealing Things refers to a series of memes about the British Museum displaying a large collection of artifacts that are not actually British but were instead gathered, many assumed illegally, from all around the world during the European colonial period. While the topic has been an ongoing controversy for years, memes referencing the U.K. stealing artifacts and putting them on display in museums began appearing online during the late 2010s.
Origin
On November 15th, 2015, episode 34 of season two of the late-night show Last Week Tonight with John Oliver premiered.[1] In the episode, John Oliver discusses the recent news about the British government refusing to return the Koh-i-Noor, one of the largest cut diamonds in the world, which was mined in India and later inserted into the Crown of Queen Elizabeth The Queen Mother and put on display in the British Museum. One upload of the clip to YouTube[2] (shown below) received over 166,000 views in five years.
In a way you can understand why Britain doesn't want to give that diamond back. All our greatest possessions are stolen! Tea? Stolen! The Elgin Marbles? Let's say, permanently borrowed. The entire British Museum is basically an active crime scene.
Until September 2019, jokes about the British Museum's collection of foreign artifacts saw limited presence online. On March 12th, 2018, Twitter[3] user @FactionToo made the earliest viral tweet on this topic, which gained over 28,900 retweets and 72,200 likes in four years (shown below, left). On February 19th, 2019, Twitter[4] user @EtenwaManuel made a tweet that gained over 23,200 retweets and 53,000 likes in three years (shown below, center). On February 26th, 2019, Twitter[5] user @YousraElbagir posted a tweet that received over 6,000 retweets and 31,900 likes in the same period (shown below, right).



Spread
The jokes about British Museum illegally acquiring its vast collection through stealing became a defined trend in fall 2019, after September 22nd, 2019, when Redditor[6] gofundmemetoday posted a The Secret Ingredient Is Crime image caption that gained over 79,600 likes in /r/HistoryMemes in six months (shown below).

In the following weeks, memes about the British Museum achieved virality in the /r/HistoryMemes subreddit. For example, on October 19th, Redditor[7] honorsociety posted a two-panel meme that received over 25,800 upvotes in six months (shown below, left). On October 23rd, Redditor[8] Deadrat07 posted a Thanos Taking the Mind Stone from Vision object-labeling meme which gained over 10,500 upvotes in the same period (shown below, center).



After the viral spread of the meme in /r/HistoryMemes and later in other subreddits such as /r/dogelore, [9] it spread to Twitter in April 2020. On April 26th, 2020, Twitter[10] user @patrickashe posted a meme that gained over 12,700 retweets and 49,800 likes in two years.
In the following years, multiple viral tweets humorously exploring the topic were shared on Twitter. For example, on November 13th, 2020, Twitter[11] user @yalldontlqra posted a tweet that gained over 61,000 retweets and 395,400 likes in two years (shown below, center). On September 27th, 2021, Twitter[12] user @mochichara posted a Nobody: meme that gained over 42,400 retweets and 318,000 likes in seven months (shown below, right).



Various Examples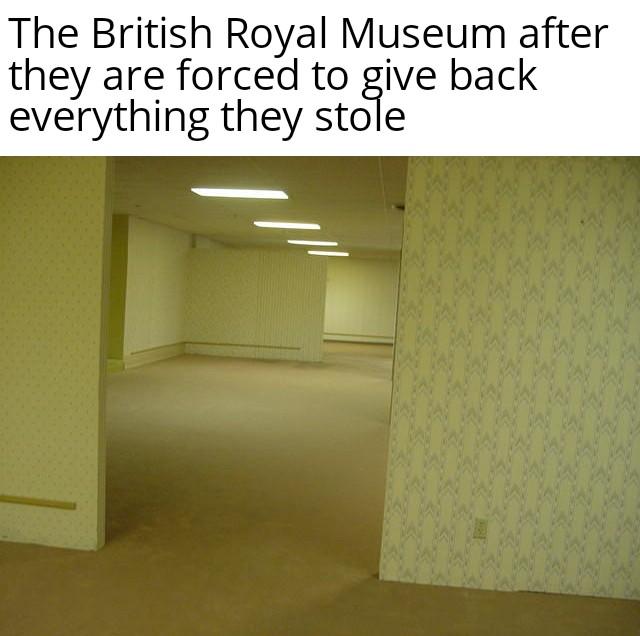 Search Interest
External References
Recent Videos
There are no videos currently available.