Confused Nick Young / Swaggy P
About
Confused Nick Young, also known as Swaggy P, refers to a reaction image featuring NBA basketball player Nick Young with question marks surrounding his head, which was popularized on Black Twitter to express confusion online, most notably during the Drake and Meek Mill Feud.
Origin
On July 22nd, 2014, YouTuber Cassy Athena uploaded an episode of the web series Thru The Lens,[1] which features a day in the life of Nick Young. During the show, Young makes a perplexed facial expression when his mother claims he was "a clown" in his younger years (shown below, left). A screen capture of the scene was subsequently circulated online (shown below, right).

Spread
On July 13th, 2015, the @WorldStarFunny[4] Twitter feed posted a photoshop of Young wearing a Sombrero with the caption "Que?" along with a joke about being unable to sneak out of a house (shown below). Within two years, the tweets gained over 4,000 likes and 1,900 retweets.

On November 25th, Twitter @ChadJordan23[5] posted a photoshop of Young dressed as an agent from the science fiction film franchise Men in Black holding a mind eraser tool, captioned with a joke about discussing a recent breakup (shown below, left). Within 14 months, the tweet garnered more than 19,200 likes and 15,000 retweets. On December 10th, Instagram user @daquan[6] posted a Confused Nick Young with the caption "How many apps y'all gon use to talk to the same fuckin people," gaining over 157,100 notes in 13 months (shown below, right).


Young's Reaction
On January 15th, 2016, actor Lamorne Morris posted a video on Instagram of Young presented with the Confused Nick Young image during a basketball game between the Los Angeles Clippers and the Los Angeles Lakers (shown below). Within 24 hours, the video gained over 298,000 views and 800 comments.
Various Examples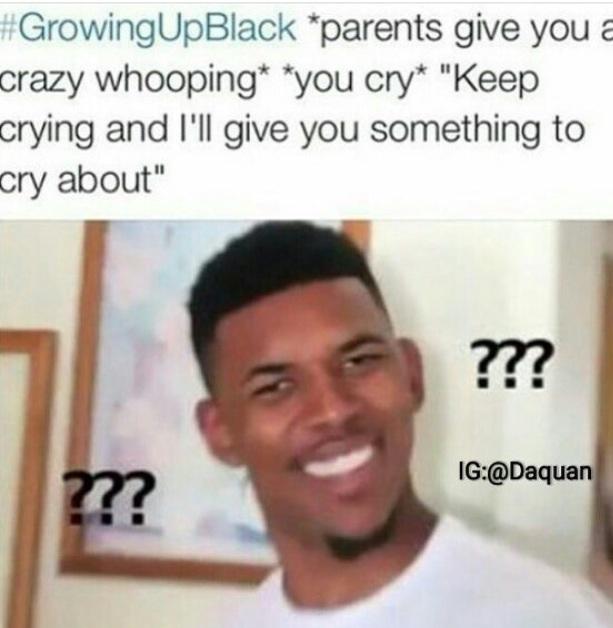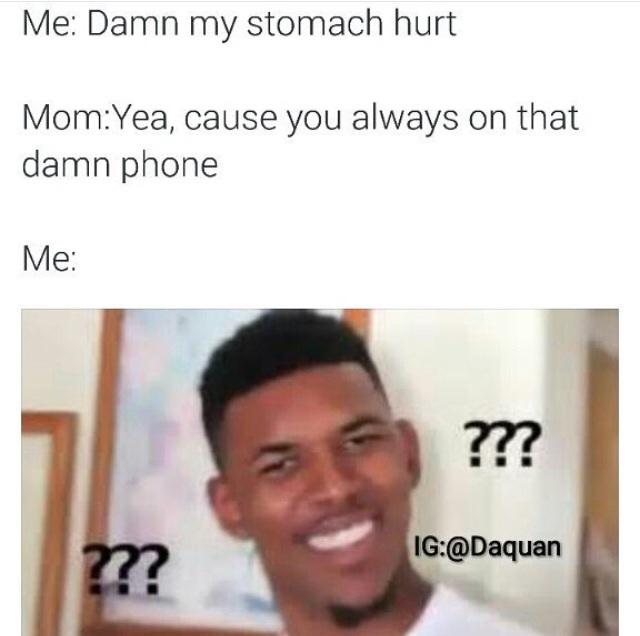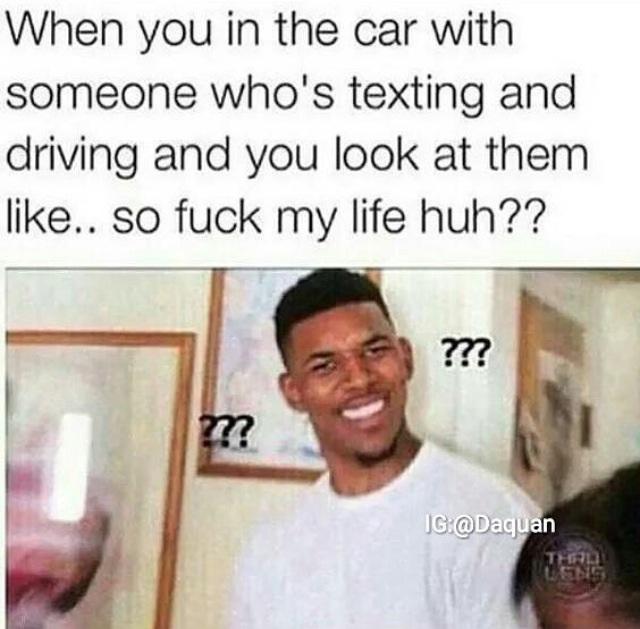 Templates





Search Interest
External Reference