About
Grape-kun was a penguin at the Tobu Zoo in Saitama Prefecture, Japan, who gained much online notoriety for his perceived interest in a cardboard cutout of the anthropomorphic penguin character Hululu from Kemono Friends after it was placed in his enclosure in late April 2017.


Origin
On April 21st, 2017, Twitter user @sisukaton[1] tweeted two photographs of Grape-kun staring at a cutout of Hululu placed within his enclosure (shown below). Within 10 days, the tweet gained over 39,000 likes and 30,400




Spread
On April 25th, the Tobu Zoo's official Twitter account posted a photograph of Grape-kun staring at Hululu, noting that he had been staring at her since earlier that morning (shown below, left).[4] On April 27th, Twitter user @kyockcho[3] posted a photograph of Grape-kun placed behind a fence away from the Hululu cutout (shown below, right). That day, Redditor yuriredfox69 posted the tweet to /r/KemonoFriends,[2] saying "Grape-ojiisan is now isolated from Hululu."


That day, Twitter user @mitsumotocs posted an illustration of Grape-kun and Hululu along with the caption "I wish they could talk to each other" (shown below). Within four days, the tweet received upwards of 11,900 likes and 6,100 retweets. Also on April 27th, the anime news site Goboiano[7] published an article titled ''Japan Puts Anime in Zoo and Penguin Adopts a Waifu.'' On April 29th, Yahoo! Japan[5] published an article about Grape-kun, which contained a statement from zoo staff claiming he was placed behind the fence to prevent him from falling into the pool due to his old age.

That day, the Crunchyroll Facebook page posted a video about the online Grape-kun's romance with the cardboard cutout, which gathered upwards of 1.5 million views, 30,000 reactions and 8,200 comments within the first 72 hours.
On May 20th, 2017, Grape-kun was visited by Chikuta Ikuko, the voice actress for Hululu in Kemono Friends, who also shared this experience alongside a picture on her Twitter.[12] Within the next 5 months, the Tweet received over 13,000 retweets and 19,000 likes.

Death
On October 10th, 2017, the Tobu Zoo tweetedan announcement that Grape-kun had been removed from display after noticing changes in his physical condition.[8] Immediately after, Twitter users replied with well wishes for the penguin's recovery.

On October 12th, the Tobu Zoo posted a photograph of Grape-kun along with a message revealing that he had passed away the previous day (shown below).[9] Within 24 hours, the tweet gathered upwards of 118,000 retweets and 92,000 likes.

"The Humboldt penguin Grape-kun passed away yesterday. Sincere thanks to everyone for supporting him until now. Thank you also to Hululu, who watched over him until the very end. And thank you, Grape-kun, for all this time. Rest peacefully in heaven."
That evening, the tweet was submitted to /r/anime,[10] where it gained over 8,300 points (99% upvoted) and 620 commentswithin 13 hours. On Twitter, many mourned Grape-kun's passing by posting fan arts dedicated to the penguin (shown below).



Additionally, Mine Yoshizaki, character designer for Kemono Friends, dedicated an illustration to Tobu Zoo in honor of Grape-kun; which was shared on Twitter by Tobu Zoo.[11] Within 3 days, the tweet received over 46,000 retweets and 78,000 likes.

Various Examples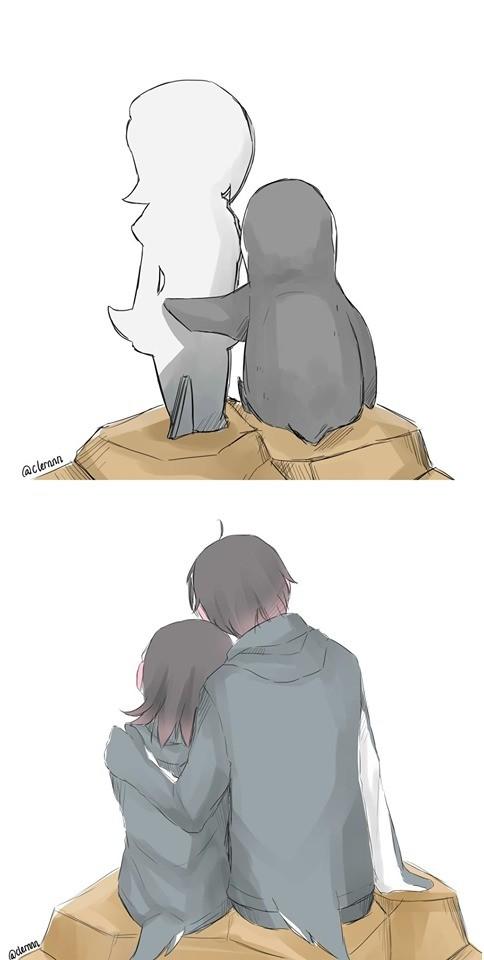 Search Interest
External References