Mormon Porn / Bubble Porn
This entry contains content that may be considered sensitive to some viewers.
---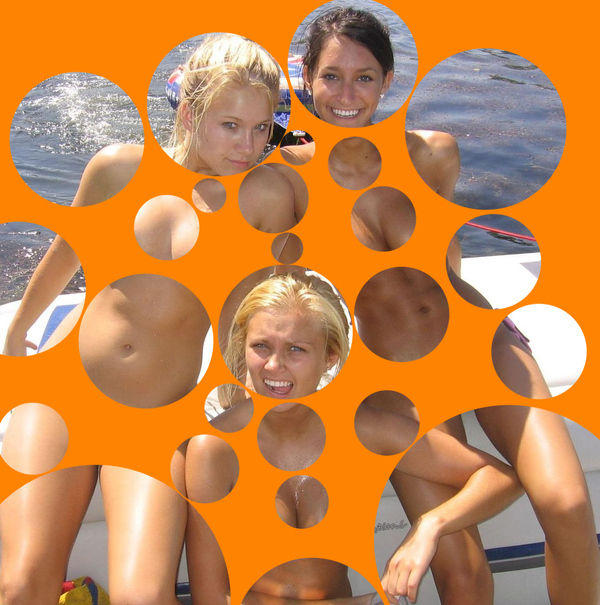 About
Mormon Porn or Bubble Porn, also known as "Bubble Collage" (Japanese: 水玉コラ, Mizutama Kora) in Japan, refers to photoshopped pictures of girls in which their clothes are covered by the "bubbling" technique, making it appear as though they're naked.
Origin
This kind of photoshop technique began to be practiced in the threads in /morningcoffee/, a board for isolating fanatics of Japanese female idol collective Hello! Project,[2] in the Japanese textboard community 2channel around June of 2007. That board users had been making "10-yen Collages" (10円コラ), another series of photo collages making female idols look like naked by concealing their outfits by 10-yen coins, since the spring of 2004. This technique was one of the derivatives developed in a series for that thread.[3][4]



Left: 10-yen Collage | Right: Bubble Collage in 2007
In those days, this kind of photoshopped images was called in various names like "Marble Collage" (ビー玉コラ), "Worm-eaten Collage" (虫食いコラ) or "Perforated Collage" (穴あきコラ). However, these had never spread to the outside of the board.
Spread
This kind of photos entered the spotlight by a thread in /news4vip/, one of the <a href="https://knowyourmeme.com/memes/memes>meme-generating boards in 2channel, in the end of 2009.[5] Since this thread was soon summarized and reprinted with uploaded images to many affi-blogs, earning money by summarizing popular 2channel threads, this technique began getting a strong presence on the web. In that time, these kind of photoshopped pictures were called "Looking Like Naked (Photos)" (裸に見える, Hadakani Mieru). Japanese programmers launched image generator services for this technique called "Wormy"[6] and "Circle Effect"[7] in the following month.



Bubble Collage in the "Look Like Naked" Era (Before & After)
The name "Bubble Collage" (水玉コラ) appeared around 2011 because affi-blogs had continually reported bubble porn threads with the same name in /ascii/, board for links to photos and videos for adults, in 2channel's sister community for adult contents BBSPINK since late 2010.
On August 2012, an official idol photo book which enables manual bubbling effect by scissors and cutters was released by a Japanese publisher.[8]




How to Enjoy the Idol Photo Book "Bubble Collage Girls"
Outside Japan
I Am Board user fancylad[9] introduced this technique in the entry "How To Make Mormon Porn" on February 9th, 2010.[10] Then this technique became to be called "Bubbling." On April 7th, 2014, YouTuber HelloDenizen uploaded a "Bubble Porn" video. The Daily Dot[12] covered the video the following day. Since first growing popular online, the trend has appeared sparingly. Boingboing[11] posted about Bubble Porn in December of 2016.
Various Examples






Search Interest
External References
All Videos 2 total
This gallery contains videos that may not be suitable for public viewing.
All Images 249 total
This gallery contains images that may not be suitable for public viewing.