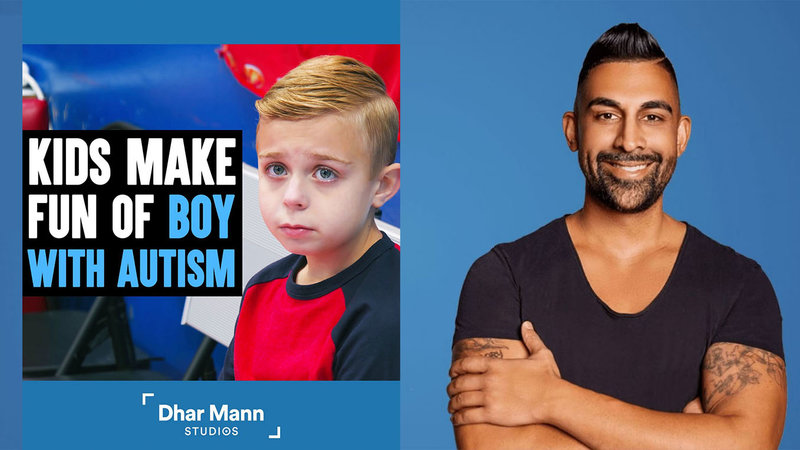 This submission is currently being researched & evaluated!
You can help confirm this entry by contributing facts, media, and other evidence of notability and mutation.
About
Dhar Mann, a.k.a. Dharminder "Dhar" Mann, is a YouTuber and content creator best known for his video production company, Dhar Mann Studios. Mann makes short films for his YouTube and Facebook, targeting a young audience with content that aims to teach the viewer a moral lesson. Mann gained notoriety in the early 2020s after his content became a popular subject for YouTube Reaction Channels that mostly feature cringe content. Dhar Mann came under controversy in 2023 after several actors long affiliated with his film studio raised allegations of low pay and unfair work practices. Dhar Mann has previously been involved in legal issues surrounding a medical marijuana company, and he was convicted of defrauding the city of Oakland, California through his real estate company as well.
Career
Business Ventures
Mann founded an unsuccessful real estate company at the age of nineteen, followed by various other, also unsuccessful enterprises, including a luxury car rental service, a cannabis-growing hydroponics company (weGrow), and a mortgage refinancing service.[1] He was sued by his partner after the failure of weGrow, who accused Mann of running a "hydroponzi scheme."[2] Dhar Mann successfully countersued for a cash settlement and stocks. Mann has also been charged with thirteen felony counts of fraud for defrauding the city of Oakland, California. Mann told the New York Times in 2021 that the conviction had been expunged from his record.[1]
Dhar Mann Studios
Dhar Mann founded the video production company "Dhar Mann Studios" in 2018, producing short films for social media platforms like YouTube and Facebook. His YouTube[3] channel was launched on May 10th, 2018, following which he posted his first film, a motivational-style video titled, "Before Deciding To Give Up On All Your Goals | Dhar Mann." The video gathered over 1.7 million views in over four years (seen below).
Dhar Mann's content shifted from motivational messaging to morality plays in late 2018, with his most popular YouTube videos being posted on October 17th, 2019 (seen below, left)[4], and April 13th, 2021 (seen below, right)[5]. The videos gathered over 45 million and 58 million each.
On October 1st, 2019, YouTuber Cody Ko posted a reaction video featuring a Dhar Mann script.[6] The upload was titled, "THAT'S CRINGE: Dhar Mann," and gathered over 30 million plays in over three years (seen below).
2023 Dhar Mann Actor Protest Controversy
On February 6th, Twitter[7] user @tjchodebain posted a video showing several recurring Dhar Mann actors protesting, gathering over 600 likes in three days (seen below).
DHAR MANN DOWNFALL pic.twitter.com/hxaLnWVk8c

— o r c a (@tjchodebain) February 7, 2023
On February 7th, 2023, YouTuber[8] Jarvis Johnson posted a video titled, "Huge Dhar Mann Allegation," detailing the events leading up to several recurring actors in Dhar Mann videos going on strike, and protesting against mistreatment and unfair wages. The video gathered over 600,000 views in a day (seen below).
On February 8th, Dhar Mann took to his Facebook[9] to reply to the allegations, stating that his pay is fair and competitive and that protestors had previously refused an opportunity to negotiate (seen below). The post gathered over 11,000 likes in a day.

Search Interest
External References
Recent Videos
There are no videos currently available.