This submission is currently being researched & evaluated!
You can help confirm this entry by contributing facts, media, and other evidence of notability and mutation.

About
Ko Takeuchi is a Japanese artist and character designer, most know for his work for the video game company Nintendo, in particular the WarioWare and Rhythm Heaven franchises. He has since grown to prominence online through his fanart, often based on memes, which he posts through his Twitter account.
Online History
Ko Takeuchi first grew in popularity due to his work as the character designer on the Nintendo franchise WarioWare as well as serving as art director on the Rhythm Heaven series.[1] On March 5th, 2013, Ko Takeuchi joined Twitter under the twitter handle @Kokosac, before changing to @kotakeuchi_art in May 2017.[2] Takeuchi first began posting fan art art to his account on November 28th 2013, with art of the characters of Saya Toma and Takeru Sebumi from the Japanese drama series SPEC [3](shown below, left), which went on the receive over 900 retweets and 1,900 likes [4]. However, Takeuchi began to grow in popularity in the west after he started to create art for different memes and anime and manga characters, beginning with his drawing of the character Usagi Tsukino from the Sailor Moon franchise (Shown below, right). As of May 2017, the tweet has received over 400 retweets and 1,300 likes [5].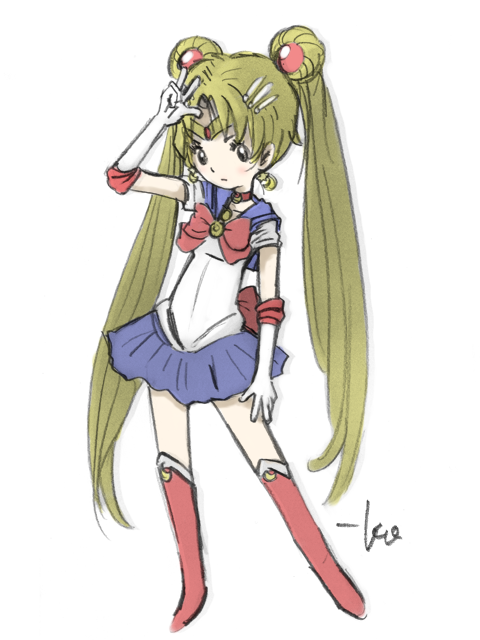 Takeuchi has also drawn using popular memes and templates, including Smug Wendy's, Expanding Brain, and Roll Safe.



Various Examples






Search Interest
External References
Recent Videos
There are no videos currently available.