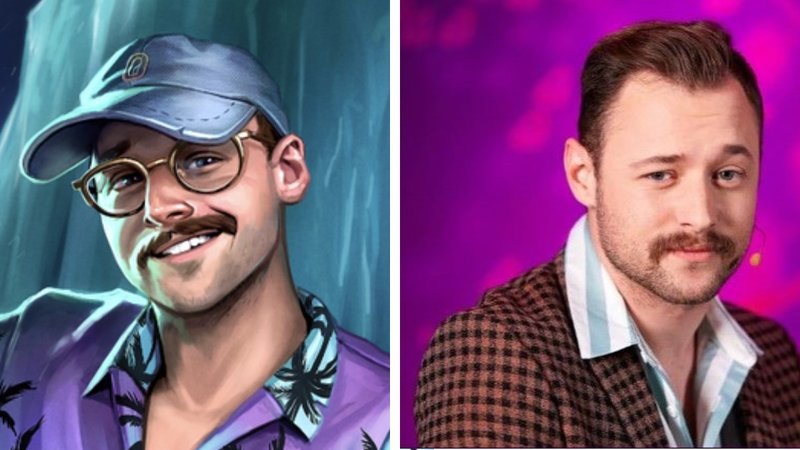 This submission is currently being researched & evaluated!
You can help confirm this entry by contributing facts, media, and other evidence of notability and mutation.
About
Rich Campbell is a Twitch streamer and online personality that is part of the OTK network. His preferred games of choice are Final Fantasy XIV and World of Warcraft, as well as doing online variety streams and game show hosting. Before his streaming career he was a caster with connections to Major League Gaming.
Background
Rich began his Twitch account on June 22nd, 2016, and started to go live to a small number of followers. By March 2017 his average number of viewers would hover in the low 100s, with his largest growth coming from 2019 to 2020. On July 15th, 2021, Rich told a story of his life up to the point of streaming, which was captured and uploaded to YouTube by the channel granolabar[1] on July 17th, 2021, and gained over 54,000 views in one year (shown below).
Online History
His overall most streamed game is World of Warcraft, with over 2,500 hours, leaving Final Fantasy XIV and Just Chatting to the #2 and #3 spots with 1,000 and 685 hours respectively. His most watched clip comes from Just Chatting, in which he is denouncing fellow streamer Slicker for using the adult toys modeled after his current girlfriend Mia Malkova, taking them for himself, clipped by viewer Dethsponge[2] in September 2022, it has over 335,000 views on Twitch (shown below).
Sexual Assault Allegations
On December 16th, 2022, fellow streamer Azalialexi uploaded a Twitlonger in which she accused Rich Campbell of sexual assault, resulting in Rich resigning from the OTK organization and promising to tell his side of the story at a later date (shown below).
Twitch streamer Azalialexi has alleged Rich Campbell of sexually assaulting her late last year

Rich has been asked to resign from OTK immediately and has agreed, saying he will share his side of the story. pic.twitter.com/IcHWbuAkDj

— Jake Lucky (@JakeSucky) December 16, 2022
Following
As part of the One True King organization, Rich has been involved in numerous projects and collaboration streams, and currently has over 1,400 active subscribers, down from the 25,000 he had during his month-long sub-a-thon in which he didn't leave his closet while gaining subs. His Subreddit has over 4,500 active subscribers, and his Instagram has over 54,000 followers while his Twitter has over 217,000 followers.
Examples of Content
Search Interest
External References
Recent Videos
There are no videos currently available.
Recent Images
There are no images currently available.