This submission is currently being researched & evaluated!
You can help confirm this entry by contributing facts, media, and other evidence of notability and mutation.
Use the main My Little Pony: Friendship is Magic entry for image or video uploads

About
Pinkie Pie is one of the main characters of the Hasbro animated television series My Little Pony: Friendship is Magic. She is an earth pony with a pink color scheme, a balloon cutie mark, and a hyperactive, "wacky" personality.
Origin and Character
My Little Pony: Friendship is Magic premiered on the now defunct channel The Hub (now Discovery Family) on October 10, 2010, and introduced Pinkie Pie as a character. She is portrayed as a fairly strange character known for her hyperactivity, prankster nature, and her ability to seemingly betray the law of physics via "cartoon physics". She works at the Sugarcube corner as a baker, and owns a pet alligator named Gummy.[3]
Pinkie Pie is voiced by Andrea Libman in the English version of My Little Pony: Friendship is Magic, with her singing voice provided by Shannon Chan-Kent.[1][2]
Related Memes
Fourth-Wall Breaking
Pinkie Pie is known by fans to constantly break the fourth wall in that her character is aware of her own medium and exploits this to varying degrees. This aspect of her chracter is ussed in many pieces of fanwork.

Cupcakes (fanfiction)
Cupcakes is a horror-themed Friendship is Magic fanfiction in which Pinkie Pie sadistically tortures her friend Rainbow Dash to death, upon which she proceeds to bake her into cupcakes. The fanfiction proved popular yet controversial among fans, who created an alternate interpretation of the chractater based on her appearance in the fanfiction.

Party Cannon
Pinkie Pie's Party Cannon is a confetti-shooting cannon which first appeared in the Season 2 episode "Sweet and Elite".[4] The cannon often appears along Pinkie in fanworks.

Bronyspeak
Several Pinkie Pie quotes have become popular among Friendship is Magic fans as Bronyspeak, such as "Forever!", "And that's how Equestria was made!", and "Oatmeal? Are you crazy?".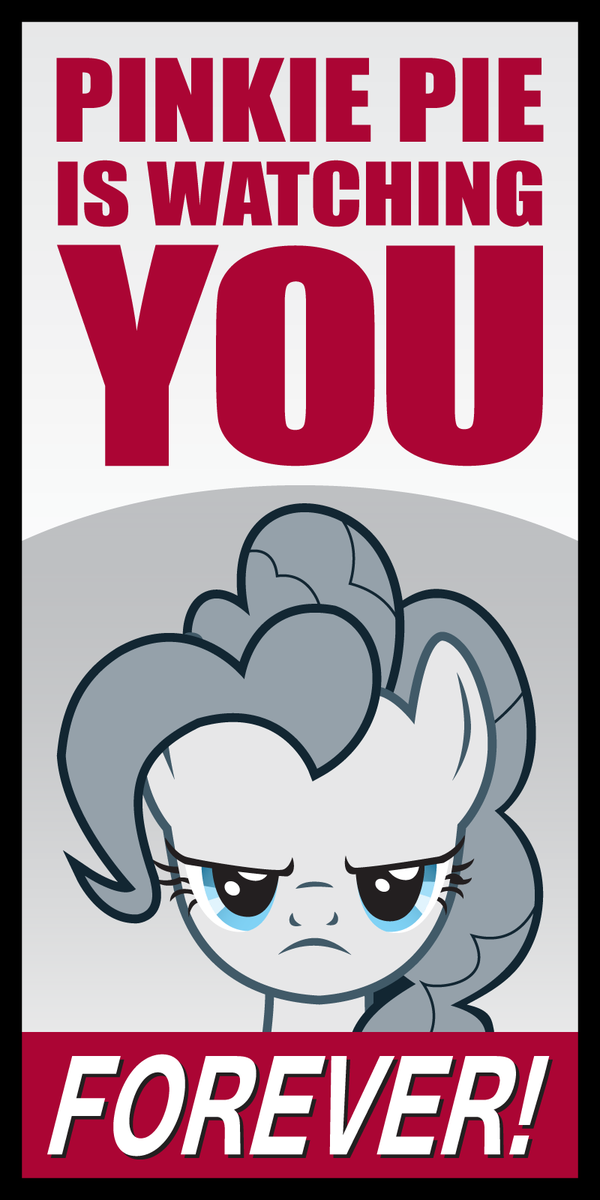 Search Interest
References
Recent Videos
There are no videos currently available.
Video uploads have been disabled for this entry.
Recent Images 1 total
Image uploads have been disabled for this entry.