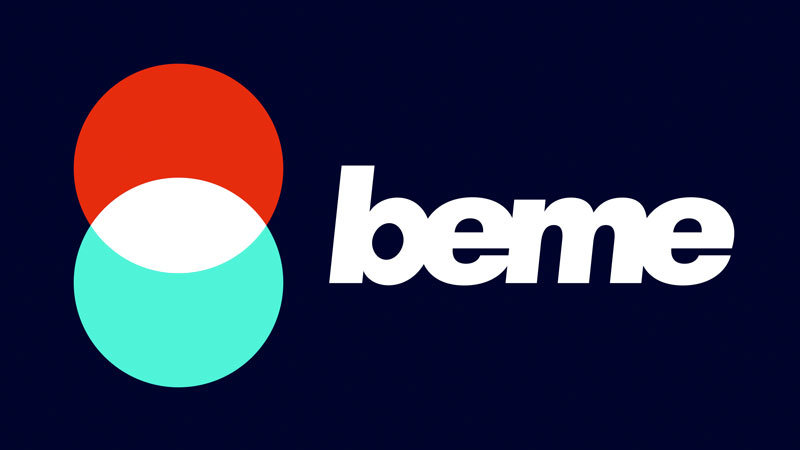 This submission is currently being researched & evaluated!
You can help confirm this entry by contributing facts, media, and other evidence of notability and mutation.
About
Beme is a multimedia company founded by Matt Hackett and Vlogger Casey Neistat. The company launched a first-person video recording application in 2015 and was acquired by CNN the following year. However, in 2018, after a year-long partnership, Neistat and Hackett left the company.
History
Beme was founded in 2014 by Caset Neistat and Matt Hackett. The company raised more than $2.6 million in seed funding.[3] The following year, on July 17th, 2015, the app, Beme, a video sharing app, launched as a closed beta. During the first week of released, Beme reported that more than 1.1 million four-second videos were shared and more than 2.4 million photo reactions were sent.
The following year, on March 25th, 2016, the app was released on the iOS app store. A little over a month later, the app was released for Android on the "Google"":/memes/sites/google Play Store.[1]
By the end of 2016, the app had received more than one million downloads.[4]
Relationship with CNN
On November 28th, 2016, CNN acquired Beme for $25 million. Beme's then-11 eployees then joined CNN to former "a separate technology unit focusing the new media venture and CNN's wider mobile efforts."[5]
The following year, Neistat appeared on the cover of the The Hollywood reporter along with CNN President Jeff Zucker, anchor Jake Tapper, Anthony Bourdain and W. Kamau Bell (shown below).[6]

On January 25th, Neistat announced that he was leaving CNN and shutting down the Beme app. That day, Neistat uploaded a video called "Moving on from Beme" on his YouTube channel. The video (shown below) received more than 1.3 million views in 24 hours and reached #4 on YouTube's trending videos.
Features
The video app works differently than Instagram and Snapchat. The layout of the app is entirely buttonless, relying on users to cover the front-facing light sensor of their phones to trigger the camera. When the sensor is covered, the front of the screen goes black, forcing the user to focus entirely on the subject in real life, rather than on a screen. The rear-facing camera then shoots continuous video for 2 to 8 seconds before automatically uploading to their page.
Additionally, instead of using likes or favorites to provide user feedback for videos, Beme used a feature called reactions. While users watch videos, they had the option to take selfies during the stream and those selfies (called "reactions") would be sent to the uploader.
Search History
External References