This submission is currently being researched & evaluated!
You can help confirm this entry by contributing facts, media, and other evidence of notability and mutation.
About
Hypernova or Hypernova Yourself![3] is an online photo editor created by Nintendo in which users can decorate any image with the "Hypernova" special effect, a newly introduced ability in Kirby: Triple Deluxe that allows Kirby to inhale giant objects through a colorful explosion of energy. Aside from applying the Hypernova effect, the site also allows to add various Kirby-related stickers on the pictures.
History
The site was launched on April 22nd, 2014 as an advertisement for an upcoming Nintendo 3DS game Kirby: Triple Deluxe[4]. In the game, the Hypernova ability amplifies Kirby's signature inhale ability, allowing him to inhale larger objects and projectiles.


It is possible that the link was originally posted on /v/ (Video Games) board, but because the board's activity had not been properly archived at the time, there is no evidence to confirm it. On May 2nd, 2014, the same day when the U.S. version of the game was released, the link to the site was posted on 4chan's /tv/[1] (Television & Film) and /a/[2] (Anime & Manga) boards. Over time a large amount of threads popped up across all the other 4chan boards, where people took ordinary pictures and applied the "Hypernova" effect on them.
Highlights
Since the time when the link to the Hypernova site was posted on 4chan, the users have created a staggering amount of pictures using the editor. The images include characters from a variety of franchises, like Sonic the Hedgehog, Shrek, Donkey Kong, etc.
Notable Examples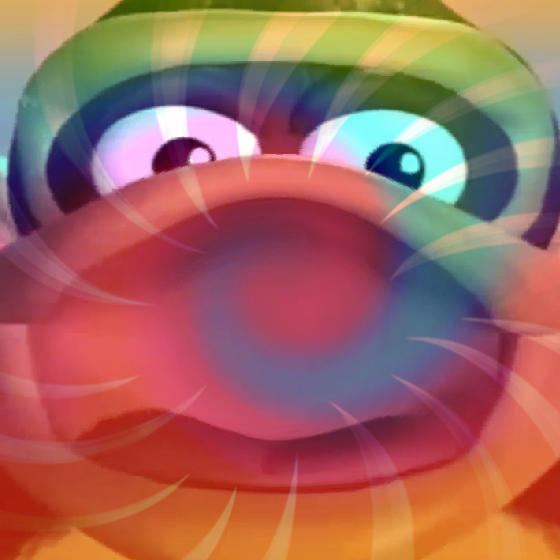 Search Interest
[Unavailable]
External References
Recent Videos
There are no videos currently available.