About
Octodad is a third-person adventure video game series in which the player assumes the role of an octopus posing as the father of a nuclear human family. The game features frustrating controls that make it difficult to interact with the environment, in a similar vein to the Flash game QWOP.
History
On November 1st, 2010, the original Octodad game was released by 18 DePaul University students in Chicago, Illinois, who created the game as part of a student project over the course of four months.[1] In the game, the player controls an anthropomorphic octopus disguised as a human father by clicking and dragging his limbs like a marionette.
Octodad: Dadliest Catch
During the Game Developer's Conference in 2011, 8 of the students formed a development studio named Young Horses. On July 11th, 2011, a Kickstarter[2] page for the sequel game Octodad: Dadliest Catch was created by Young Horses. Within 30 days, the project was funded with $24,320. On October 16th, 2012, Octodad: Dadliest Catch was accepted by Valve's Steam Greenlight project for development. On January 23rd, 2014, a promotional Octodad-themed hat was released on Steam Greenlight[4] as a possible promotional hat for the multiplayer first-person shooter game Team Fortress 2 (shown below).

On January 30th, 2014, the game was released for Windows, Mac and Linux system on Steam. The sequel featured similar gameplay to the original but included improved graphics and a multiplayer co-op mode in which up to four players can control a single Octodad. A PS4 version was released in April 22, 2014. An Xbox One version is planned to be released sometime in 2015.
On January 30th, Redditor lord_canti91 submitted an image macro to the /r/gaming[3] subreddit, which joked that Octodad: Dadliest Catch gameplay reminded him of being under the influence of marijuana in public. In the first month, the post gained more than 20,900 up votes and 700 comments.

Online Presence
On October 5th, 2011, the /r/octodad[13] subreddit was launched for discussions related to the Octodad games. As of March 2014, the Octodad Twitter[15] feed has over 15,000 followers and the Octodad Facebook[15] page has over 10,000 likes.
Fandom
Several Tumblr blogs dedicated to Octodad have been created, including Just Little Octodad Things,[7] Ask Octodad[8] and Nobody Suspects a Thing.[9] As of February 2014, there are over 380 submissions on DeviantArt[10] under the tag "#octodad" (shown below). There is also a Twitter page[11] for Octodad with over 14,00 followers and a Facebook page[12] with nearly 10,000 likes as of February 2014.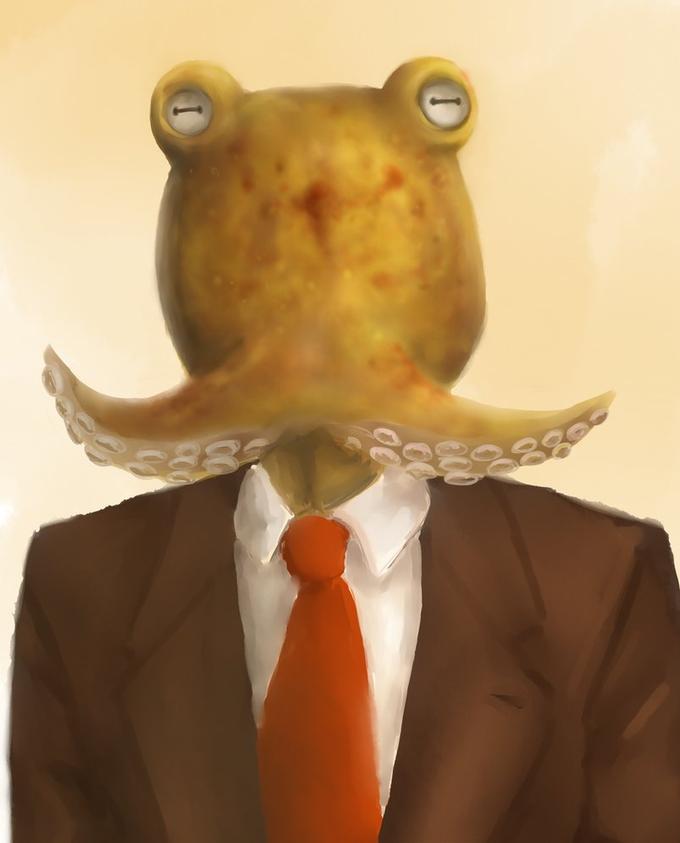 Reception
On January 10th, 2011, Octodad was selected as an IGF Student Showcase winner. As of February 2014, Octodad: Dadliest Catch has a score of 70 on the review aggregator website Metacritic.[6]
Search Interest
External References