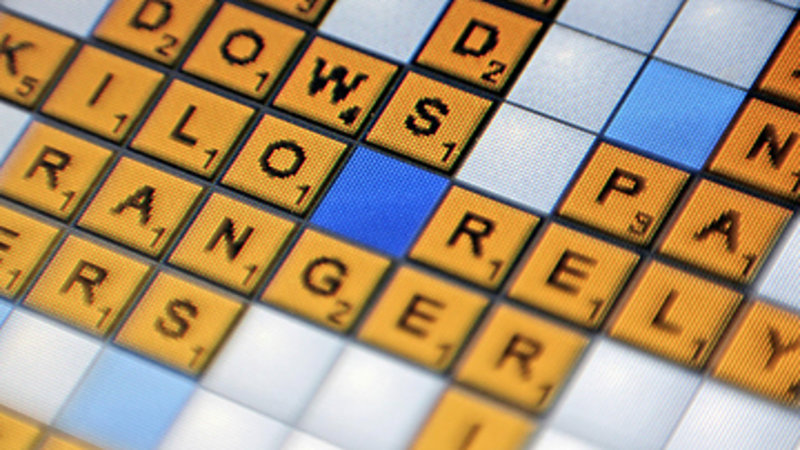 This submission is currently being researched & evaluated!
You can help confirm this entry by contributing facts, media, and other evidence of notability and mutation.
About
Scrabble is an American board game in which players attempt to create words using only the wooden letter pieces left on the board by other players and the seven wooden letters they have pulled at random.
History
Scrabble[1] was first invented in 1931 by Alfred Mosher Butts who worked in New York as an architect, though the game received an official trademark 17 years later. The game was named by James Brunot who also created the first Scrabble factory. Hasbro gained ownership of the game in the 1980s, and in 1994 the game created two separate collections of eligible words for the game, one for schools and one for tournaments.
Gameplay
To play,[2] two to four players each pull seven wooden tiles each printed with a letter and a amount of points awarded for the successful use of that letter. To begin the game the first player must create a word starting from the square in the center of the board. The next player must build a word off that first word, using one letter and building horizontally or adding a few letters vertically to utilize the entire vertical word. This pattern continues, with each player taking the same amount of tiles they set down from the letter bag. This continues until there are no more tiles, or so few tiles the players can not create any more new words with the tiles they are left with. They then count the points, which are added from the values printed on the letter tiles which can be aided by placing them on double letter score, double word score, triple letter score, and triple word score spaces on the board. If a player has any remaining tiles when the game ends, the value of those tiles are deducted from their total to determine their final score.
The Dictionary Update
On August 6th, 2014, Scrabble added a large collection of 5,000 slang words[6] to its official dictionary. Among the words added was one chosen by Scrabble fans: geocache. Other additions include bling and emo.[12] The addition of the new words were covered by many sites on August 5th, including New York Daily News[9], ABC News[10] and The Daily Mail.[11]
Online Presence
As of August 2014, Scrabble's official Facebook page[3] has gained over 3.9 million likes.
Fandom
As of August 2014, DeviantArt [4] has over 8,000 pieces of fan art tagged Scrabble. Tumblr blogs dedicated to the game include isthatascrabbleword[5] which features unusual words eligible for Scrabble games and scrabble15[7] which features fifteen letter words eligible for Scrabble games.



Words With Friends
Words with Friends is a mobile game which was created in July of 2009 by Newtoy,[13] which was later bought by Zynga. The mobile game is very similar to Scrabble, thought it's not officially endorsed by the game. It's available for android and iOS.

Search Interest
External References
Recent Videos
There are no videos currently available.