Well Loved Garfield Plush
This submission is currently being researched & evaluated!
You can help confirm this entry by contributing facts, media, and other evidence of notability and mutation.
About
Well Loved Garfield Plush refers to a photo of a 40-year-old, 1981 Dakin Garfield plush toy placed alongside a mint condition plush of the same make. The old plush's peaceful expression has earned it a large following on Twitter, as well as fan art of the "well loved" plush.
Origin
On July 6th, 2020, an unknown Reddit user posted the picture (shown below) along with the caption "My wife has snuggled the same Garfield for 40 years. I found an identical unwrapped one on eBay"[1] to Reddit's /r/mildlyinteresting. The image received over 32,000 likes before the post was deleted by the original poster.

Spread
The post made its way to Tumblr later that month via mildlyinteresting-blog (post shown below), where it received over 60,000 notes in over two years.[2] There, a Tumblr user noted that while the two Garfields may look different because of the difference in their eyes, the Well Loved version probably had had its white eye paint smeared away after years of being held, giving it the impression of having its eyes closed.

A screencap of the Tumblr post was posted to ifunny by MemesDaily2020_2020 on October 28th, 2020, which received over 61,000 likes in over two years.[3] Another screencap of the Tumblr post (shown below) was posted to Twitter by @dogsnort on March 28th, 2021, which received over 81,000 likes and over 11,000 retweets in over two years.[4] The Tumblr screencap was reposted to Twitter by gr8disaster on February 18th, 2023, where it received over 29,000 likes and 3,800 retweets in one day.[5]

On February 20th, 2023, Twitter user Faintsun posted an illustration of the worn Garfield plush with an angel's halo and the text "to be loved is to be changed" (shown below, left), which received over 31,200 likes and 6,000 retweets in just under 2 days.[6] On March 29th 2021, moelosser posted their own redraw (shown below, right), which received over 36,100 likes and 5440 retweets in just under 2 years.[7]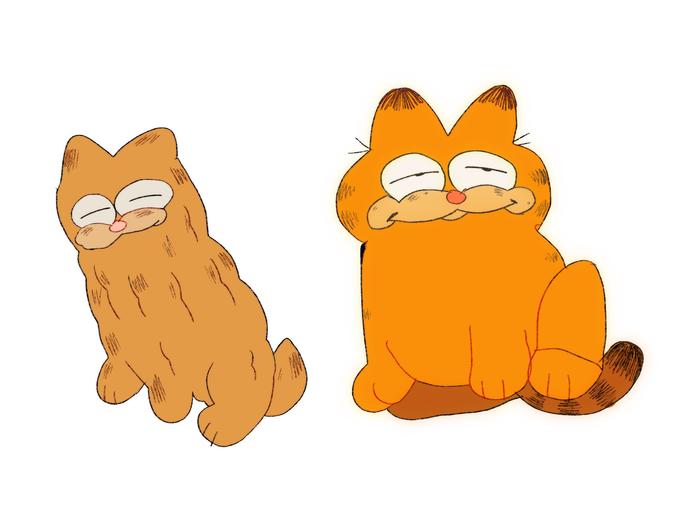 Various Examples






Search Interest
Unavailable
External References
Recent Videos
There are no videos currently available.