About
Wheeze Comic is an exploitable comic format meant to satirize the ridiculousness of meme-culture. The comic portrays a man hearing a "well-written, structured, original joke" and remaining unmoved, then seeing a bizarre or silly example of recent meme-culture and wheezing in laughter.
Origin
The comic was first drawn and published by Tumblr user 'patientno7[1]' on 23rd April, 2016, using Succ as the punchline. The comic, shown below, has accumulated 172,000 notes as of February 2017.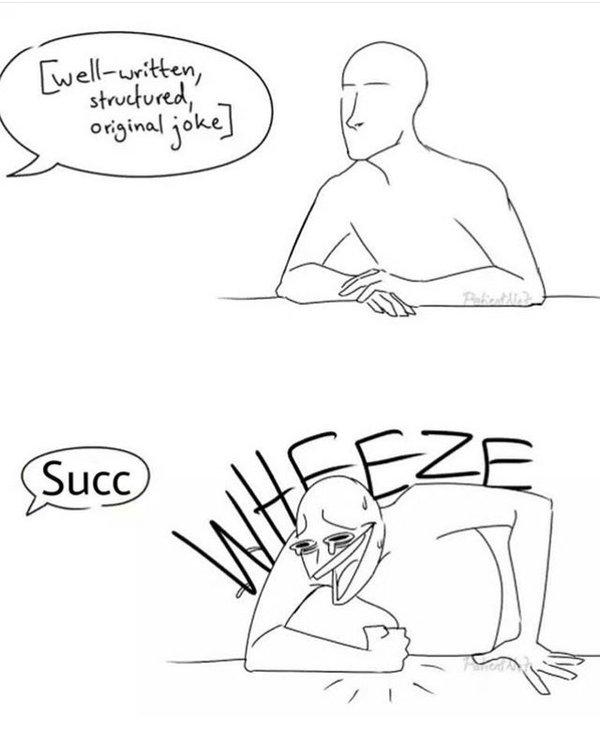 Spread
The same day, the meme gained further popularity when an edit where "Succ" was replaced with "Dank Memes" was submitted to reddit's /r/me_irl,[2] scoring over 10,400 points and reaching the front page of Reddit.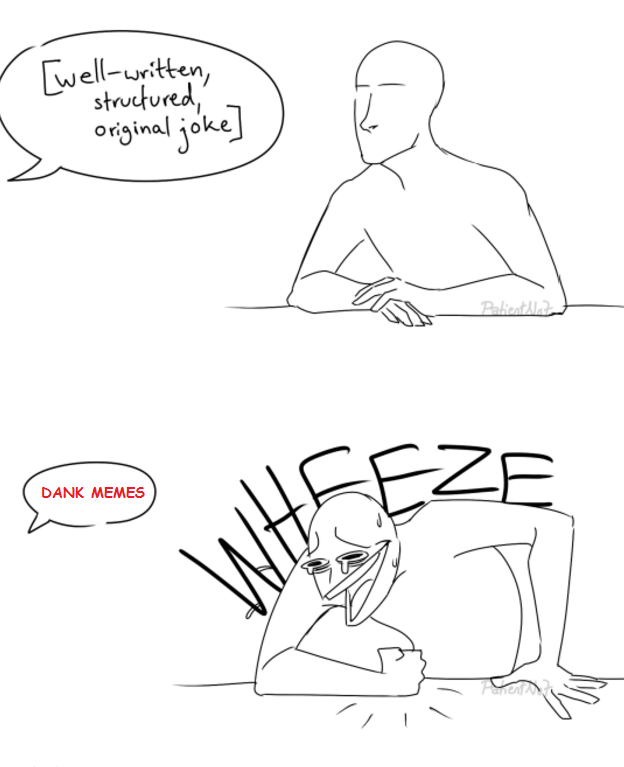 The comic quickly became a popular reaction image on me_irl. One long variation appeared on me_irl[3] the following day and gained over 3,200 points. Over the coming months, dozens of variations appeared, fitting various trending memes of 2016, as well as meta-versions that made fun of the template. The meme started seeing an uptick in popularity in February 2017, when posts about its worth began appearing with more frequency on /r/MemeEconomy[4]
Various Examples






Search Interest
External References
Recent Videos
There are no videos currently available.