PROTIP: Press 'i' to view the image gallery, 'v' to view the video gallery, or 'r' to view a random entry.
This submission is currently being researched & evaluated!
You can help confirm this entry by contributing facts, media, and other evidence of notability and mutation.
About
Just go on the Internet and tell lies? is an online image expression and phrase, commonly used in response to blatant lies and fake information
Origin
The phrase originated from the episode "Buster the Myth Maker" on the children's television show Arthur.[1] In a conversation about Siberian Tigers, Arthur tells Buster that it could all be just a myth:


Spread
On January 19, 2012, an image of Yaranaika face in the Computer Reaction Faces template with the caption "You really think someone would do that? Just go on the internet and tell lies?" was posted to Funnyjunk.[2] Since then, the image has been reposted to Tumblr[3], Reddit[4], and threads on 4chan.
Notable Examples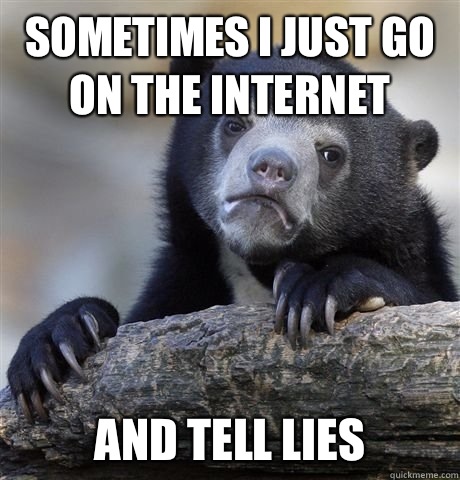 External Links
[2]Funnyjunk – You really think someone would do that,
[4]Reddit – Advide Animal repost
Recent Videos
There are no videos currently available.
Facebook Comments