Summer's over, y'all. Now back to the grind.

Now a legendary artifact among some Sonic the Hedgehog fans, this rather poorly drawn fan art became so popular that it ended up inspiring its own fan art.

Nickelodeon's wildly popular animated TV series centered around a group of friends living at the bottom of the Pacific Ocean will enter its tenth season this year.

Turn your ordinary gym short into a sexy summer dress in three simple steps.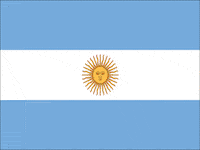 Well, that's all, folks! The month-long tournament has been one of the most entertaining yet, but now it is now over, with Germany taking the coveted World Cup trophy home from Brazil.