This submission is currently being researched & evaluated!
You can help confirm this entry by contributing facts, media, and other evidence of notability and mutation.
About
Airport Snape, also known as Air Snape, is an advice animal image macro series featuring a photograph of an airline ticket agent resembling the character Severus Snape as portrayed by actor Alan Rickman in the Harry Potter film series. The captions typically feature flight-related jokes containing various references to the fantasy franchise.
Origin
On November 27th, 2012, Redditor mygoodness82 submitted a photograph of a American Airlines employee David Dolci standing at a ticketing counter at the New York La Guardia Airport to the /r/pics[6] subreddit (shown below).

Spread
On December 13th, Redditor Candlegary submitted a Harry Potter-themed captioned version of the image titled "Flying with Air Snape" to the /r/AdviceAnimals[11] subreddit, where it gained over 2,700 votes (96% upvoted) and 290 comments prior to being archived (shown below, left). On the following day, Redditor Corysherpard117 posted another captioned version to /r/AdviceAnimals,[12] referencing Snape's relationship with Harry Potter's father (shown below, right).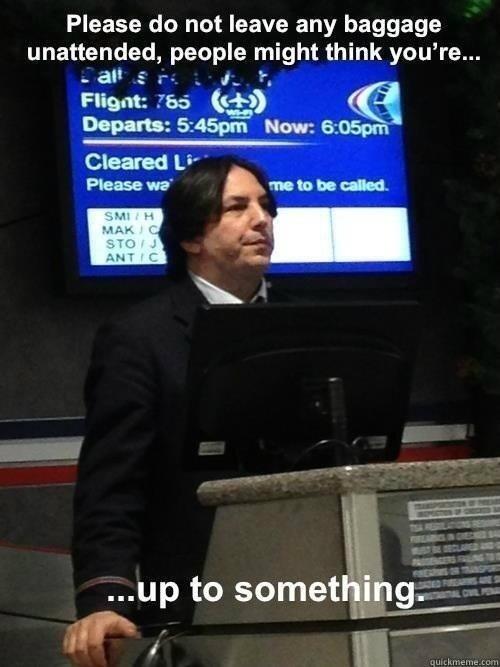 That month, the original photograph was reposted on Tumblr,[3] where it garnered more than 146,000 notes over the next three years. On April 23rd, 2013, Redditor XxDailyDreamxX reposted the original photo to /r/funny,[7] where it gathered upwards of 1,600 votes (78% upvoted) and 190 comments prior to being archived. In June 2015, American Airlines posted a photograph to Facebook[9] of Dolci pointing a wand at a young woman wearing a Harry Potter costume (shown below). In the coming days, the news sites People[1] and Metro[10] published articles about the airline ticketing agent.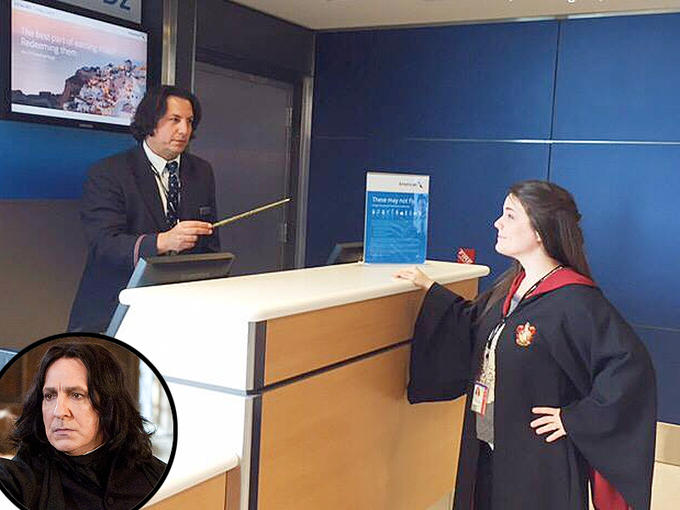 Various Examples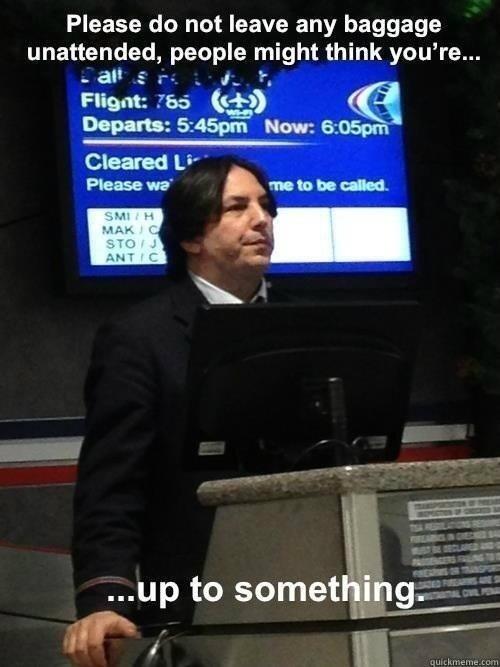 Search Interest
External References
Recent Videos
There are no videos currently available.