About
"Asdf" are the four letter keys in the left hand-side home row of a standard QWERTY keyboard. In the context of online conversations, the letters are commonly used as a placeholder to convey anger, annoyance or joy, oftentimes in substitute for an obscenity or swearword. These "grawlix"-style are also referred to as "keyboard vomit."[5]
Origin
Although the first usage of these style of text posts is impossible to trace back, the reason of the common letters can be explained. The most common keyboard style used by modern day technology follows the QWERTY-style[3] key layout (shown below, left). On QWERTY keyboards, the home row consist of the letters "asdf" and "jkl;" for the left and right hand (shown below, right). With standard browsing, people commonly use their right hand for the mouse. Because of this, quick replies typed in the style of grawlix commonly make use of only the left hand to prioritize browsing and replying speed.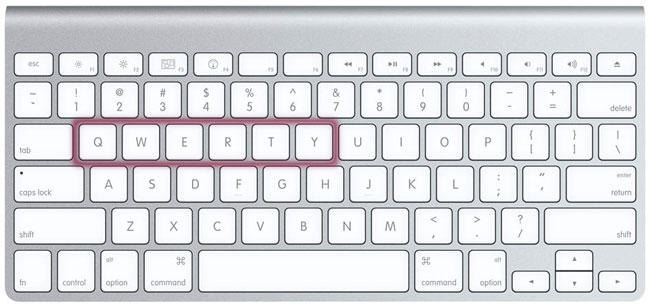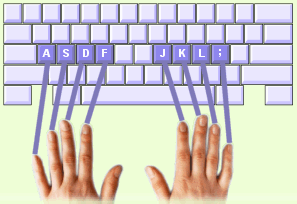 Stringing home row keys together in place of words as a way to test a system dates back to as early as November 1995.[8] One of the earliest instances of a string of letters being used as a method of expressing an intense emotion was submitted to Urban Dictionary[7] on August 1st, 2006 when "asdfasdf" was defined as signifying "a number of emotions including but not limited to distress, anger, amazement, joy, disbelief, confusion, dumbfoundedness, fear, and despair." The definition also used "asdfjkl," "asdffda," "asdfdsa," ";alsfkdj" and "fjdksal;" as similar examples, each featuring a string of letters from the home row of a QWERTY keyboard.
Precursor
Grawlix is a text style making use of a combination of symbols and violence-related images, most commonly used in comics to indicate anger or swear words. The term was coined by American comic artist Mort Walker in 1964 in a satirical article written by Walker called "Let's Get Down to Grawlixes" for the National Cartoonists Society.[2] In comic books, grawlix is often represented by a set of symbols known as Symbolia, which was also coined and arranged by Walker. This symbols include commonly used representations of movement, smell or states of being that cannot be conveyed accurately in drawn comics.[6]


Spread
By 2009, these letter combinations became associated with expressing boredom[10] as well as wordless expressions of anxiety or stress over an upcoming event.[11] In September 2010, the combination "asdfasdf" was listed on Google's hot web searches[9], but the reason was unclear. Various mutations of "asdf" can be found as titles on deviantART[12] (shown below, left), a tag on Tumblr[13] and as part of tweets on Twitter[14] (shown below, right).


Variations
Although most text posts made in this style are based on just using "asdf", certain combinations have gained a more common usage within internet communities, such as asfasdf, fghds and fghfgsdfs. Other styles are based on other differences, such as qsdf and similar variations being caused by an AZERTY[4] keyboard, and lkjh and similar variations being caused by people using their right hand.
ASDFmovie
In August 2008, webcomic author and YouTube animator TomSka began running an animated flash cartoon series titled ASDFmovie (pronounced "ass-duff"), which consist of several short skits featuring various stick figure characters and occasional dialogues.
Search Interest
External References