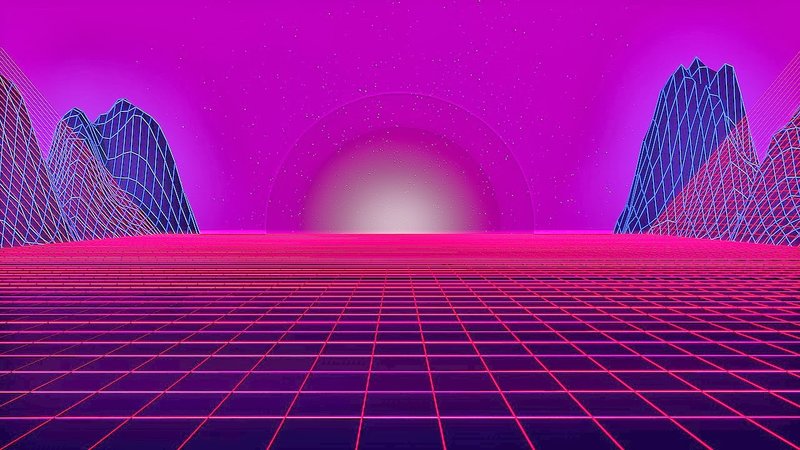 About
Outrun is a 1980s-themed retrofuturistic visual art and music style associated with the electronic genres electro, synthwave, futuresynth, new retrowave and vaporwave. The style is named after the iconic 1986 arcade racing game Out Run.
History
On September 20th, 1986, the 3D third-person arcade racing game Out Run[5] was released, in which players control a Ferrari Testarossa Spider sports car while racing down various streets in a tropical location. Over the next five years, the game was released on the Sega Master System and Sega Genesis consoles.
On March 31st, 2006, the video game OutRun 2006: Coast 2 Coast was released for the PlayStation 2, PlayStation Portable, Windows and Xbox systems. On February 22nd, 2013, the synthwave artist Kavinsky released his debut studio album Outrun, featuring the singles "Odd Look" from a 2012 French BMW commercial (shown below, left) and "Nightcall" from the soundtrack for the 2011 neo-noir film Drive (shown below,right).
Online Presence
On April 29th, 2013, the /r/outrun[1] subreddit was launched for discussions about the genre. On May 21st, 2013, the Limon Estudios Vimeo channel released an Outrun-style parody energy drink commercial as a promotional ad for the Miami nightclub Amnesia (shown below). Within three years, the video garnered upwards of 1.3 million views and 6,200 comments.
On April 24th, 2015, Redditor johnny_b_rotten submitted a post titled "What is Outrun?" to /r/outrun,[2] where Redditor famouscomposer listed several examples of media fitting the Outrun aesthetic, including music by Kavinsky, the 2011 neo-noir film Drive and the video game Far Cry 3: Blood Dragon. On December 16th, the /r/outruncirclejerk[6] subreddit was launched for shitposts mocking the content on /r/outrun. In January 2016, The Simpsons featured an Outrun-style couch gag by guest animator Steve Cutts (shown below). On February 11th, an synthwave page was created on TV Tropes,[3] which listed Outrun as a name for the 1980s "Retraux"[4] aesthetic.
On June 6th, Redditor justaprettyface submitted an image macro for an Outrun starter pack to /r/outrun,[7] where it received upwaards of 780 votes (91% upvoted) and 90 comments in one week.

Highlights
Hotline Miami
Hotline Miami is a 2D action video game featuring a top-down perspective and pixel art graphics, created by Jonatan Söderström and Dennis Wedin of Dennaton Games and published by Devolver Digital. The game is known for its fast-paced and violent gameplay, as well as its outrun aesthetic and synthpop soundtrack.
Far Cry 3: Blood Dragon
Far Cry 3: Blood Dragon is a first-person shooter parody game featuring a comedic storyline based on 1980s action films and video games.
Kung Fury
Kung Fury refers to a 2015 short film created by the studio Laser Unicorne, which revolves around the adventures of Miami police officer Kung Fury. The film is known for its use of Outrun-style 1980s retro themes.
Kidmograph GIFs
The GIF artist Kidmograph is known for creating various Outrun-themed animations featured on his Tumblr blog (shown below).



Search Interest
External References