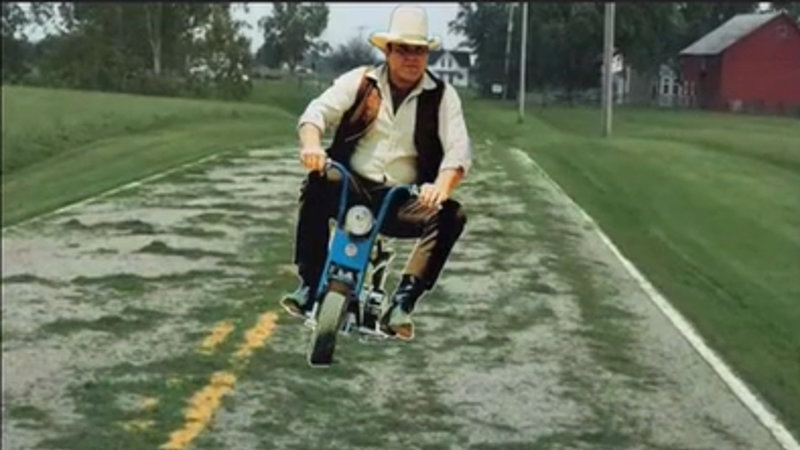 Grass Clibbins, Almost Haddalayerdown
This submission is currently being researched & evaluated!
You can help confirm this entry by contributing facts, media, and other evidence of notability and mutation.
About
Grass Clibbins, Almost Haddalayerdown is a catchphrase written as if spoken phonetically in a southern accent used in ironic motorcycling memes that translates to, "grass clippings, almost had to lay her down." The phrase was popularized on the "Hog Crankers Against Grass Clibbins" Facebook page and refers to the potential danger that grass clippings left on the road present to cyclists, as grass clippings make the road slicker.
Origin
It is unclear when the term "grass clibbins" or "grass clibbins, almost haddalayerdown" was first used online. However, the phrase is used in reference to the potential danger that grass clippings on the road present to motorcyclists, since they make the road slicker. These dangers have been discussed online and in the media throughout the 2010s (example shown below).
The earliest known use of the phrase, which is mostly used ironically, was posted on Facebook[1] on August 11th, 2021, under a post by the DeKalb County Fire Department warning people to keep their grass clippings off the road, inspiring numerous commenters to reply, referencing "clibbins" (examples shown below).


Spread
The term spread over the following years as an ironic motorcycling meme, largely through niche meme pages. On June 7th, 2022, Redditor malingshu_xiangjiao posted to /r/oldpeoplefacebook[2] with a post referencing the meme, garnering over 3,500 upvotes in 10 months (shown below).

On October 2nd, TikToker[3] @baxter_jones posted a video (shown below) exploring the now-deleted Facebook page HOG CRANKERS AGANST GRASS CLIBBINS, an ironic motorcycling shitposting page based on the meme which had over 11,800 members at the time and 38,000 members around its peak according to a February 2023 Facebook[4] post mourning its deletion. The video gained over 365,000 views in six months.
On February 3rd, 2023, a new private Facebook[5] group called, "HOG CRANKERS AGAINST GRASS CLIBBINS" was started, gaining over 2,300 members in two months.
Various Examples



Search Interest
External References