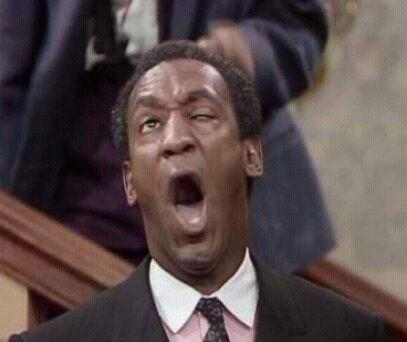 About
"I Came" is a phrase often used in image macros wherein the subject is making an elated facial expression as if sexually aroused. The image macro series is based on seemingly benign but suggestive images of spewing liquids or large explosions accompanied by the phrase "I came," an informal expression used to indicate an orgasm.
Origin
It has been rumored[1] that the meme was inspired by the ending scene in the 1998 comedy-drama film Happiness, although the colloquial use of the phrase most likely predates the original release of the film. In the scene, an 11-year-old boy ejaculates for the first time and proclaims to a group of adults "I came." A clip of the full scene can be found on YouTube.[2]
On December 9th, 2006, the earliest known uses of the phrase on 4chan was posted in a "video game porn" thread in response to a photo of video game controllers posed to appear as if they were having sex.

Spread
One of the first image macros featured a photo of the character Stephanie from the children's television show Lazy Town. The earliest known archived thread from June 25th, 2010 shows the image macro being used as a reaction face.


On July 26th, 2010, Urban Dictionary[10] user BetterSpeech submitted a definition for "I came" which complained about its Internet slang usage:
One of the stupidest phrases ever, commonly used by 12-year-olds on YouTube and other sites as an expression of amazement whenever they see or hear something "epic", implying they reached an orgasm upon seeing/hearing it. Although some may beg to differ, saying it really just makes you sound like an idiot.
On August 26th, the Internet humor blog Strange Behavior published a post featuring "I Came" as the meme of the week with a round-up of notable images. On December 7th, 2011, Redditor Rtbush12 submitted a photo (shown below) of two women covered in white foam at the University of St. Andrews' annual Raisin Weekend to the /r/funny subreddit in a thread titled "I Came."[7] The meme has since spread to sites like Tumblr[3], FunnyJunk[4] and deviantArt.[9] As of March 19th, 2012, a Facebook[8] page for "I came" has received 475 likes.

Notable Examples
Most instances of the image macro series consist of dubiously suggestive portraits and off-color humor, such as pools of unknown white substance or facial expressions indicating the state of "vinegar stroke,"[11] which refers to the pre-orgasmic point of no return for men during intercourse.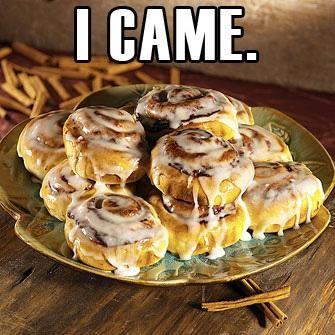 Search
"I came" is too broad of a search term on it's own, but adding "meme" to the keywords shows a significant increase in search since May 2010.
External References