I Don't Need Sleep I Need Answers
About
I Don't Need Sleep, I Need Answers is a quote from Sheldon in an episode of The Big Bang Theory that later turned into a reaction image online.
Origin
The quote comes from the Big Bang Theory episode "The Einstein Approximation," which aired February 1st, 2010.[1]
Spread
The quote began seeing use as a reaction image starting in the mid-2010s, primarily being used in fandom-based posts. On August 22nd, 2015, Imgur user alyssasiobhan07[2] posted an edit that gained over 10,000 points (shown below, left). On November 30th, 2015, Tumblr user bwibelle[3] used the GIF of the scene to discuss a BTS music video, gaining over 1,300 notes (shown below, right).


In 2019, the format saw a resurgence on Reddit's /r/dankmemes with more surreal captions. For example, on July 2nd, Reddit user Cheezieee[4] posted a Minecraft variation on the meme, gaining over 15,000 points (shown below, left). On July 3rd, Redditor IcyGang16[5] posted a text blackout variation that gained over 5,500 points (shown below, right). The resurgence was covered by Stayhipp.[6]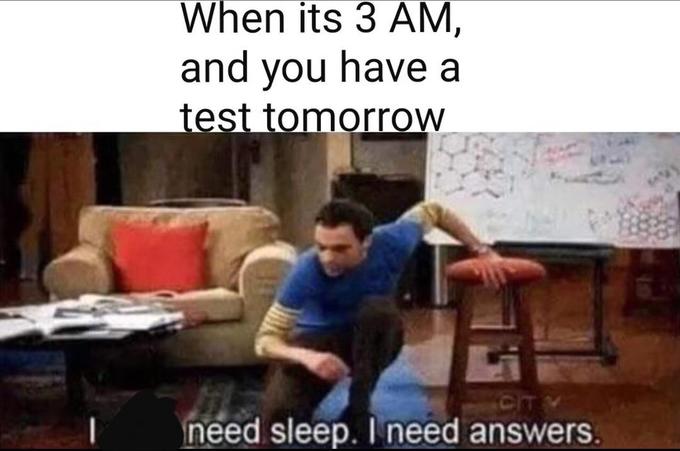 Various Examples





Templates

Search Interest
Unavailable
External References