Inspirational Photo Quotes
About
Inspirational Photo Quotes are a type of image macros featuring snippets of lyrics and inspirational quote in block letter format, oftentimes on the topic of romance or relationship, set to various photographs of people or landscape that are thought-provoking or sentimental in nature. Due to its overwhelming presence on image-sharing sites like Tumblr and Pinterest, photo quotes have become a subject of criticism and parodies on internet humor sites.
Origin
Artistic photographs paired with profound quotes or poem verses have been circulating online since the early 2000s, most notably through personal blogging platforms and artist communities and like LiveJournal, MySpace and DeviantArt.[12]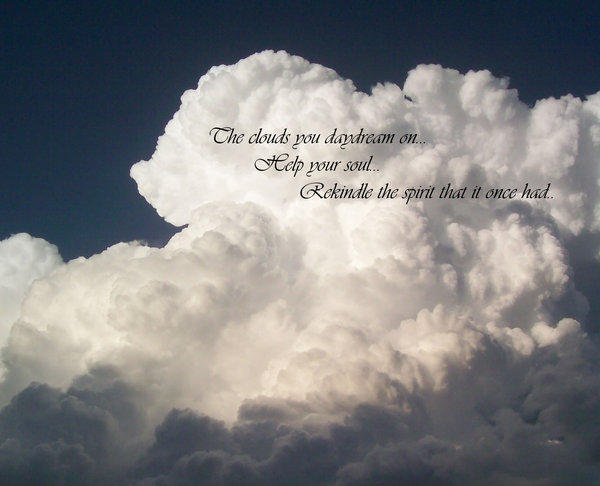 Several digital photography projects launched during the era also contributed to the early development of the genre, such as Frank Warren's single topic blog Post Secret which curates anonymously submitted confessions written on handmade post cards or Tony Deifell's collaborative blog project Why Do You Do What You Do?.


Spread
The emerging sub-genre of digital photography took a leap forward with availability of mobile apps like Instagram and Hipstamatic, providing easy ways to take pictures and upload them via photo-sharing websites. By December 2010, both apps reached the one million users mark and thousands of sentimentalist, ambient postcard images continued to channel into Tumblr[13] and later, Pinterest.[14] Some of the most notable curators of inspirational photo quotes include Awesome Pictures[5], Inspiring Pictures[4], Reminiscing Our Moments[9], HpLyrikz[8], Kush and Lyrics, KushAndWisdom[10] among many others.
Aesthetics
There are many common visual elements associated with inspirational photo quotes, most notably the usage of vignette effect and high contrast monochrome, as well as specific typefaces like Typewriter Serif, Helvetica and American Purpose. Oftentimes, the original blogger's website address or Tumblr handle is displayed at the bottom corner of the image as an artist's signature.
Parodies
Throughout 2010 and 2011, the circulation volume of inspiring photo quotes continued to grow rapidly, which inevitably led to a considerable amount of negative reactions and criticisms from the rest of Tumblr community. In August 2010, Tumblr blogger Tumblr4men[11] began curating revised parodies of inspirational photographs found on other sites, typically featuring snarky or buzzkilling commentaries in regard to the quote or the situation depicted in the image. The re-captioning of images in red-line text was eventually dubbed Hipster Edits based on an assumption that the images had been closely associated with the Hipster subculture.



In 2011, similar parodies of inspiring photo quotes continued to emerge, such as Fuckscape threads on 4chan's /b/ (random) and /wg/ (wallpaper) boards and the single topic Tumblr blog Text in Space[11], which curates parodies of quotes that are set to astronomy-themed wallpaper images (shown below, bottom row).




Search Interest
External References