It's Beautiful I've Looked At This For Five Hours Now
About
"It's Beautiful I've Looked At This For Five Hours Now" is a memorable quote uttered by Tom Haverford (played by Aziz Ansari) from the 2009 TV sitcom Parks and Recreation. The quote is used alongside a still from the scene as a reaction image to an above caption or screenshot, typically when the meme's creator responds positively. Usually, the reaction follows an announcement or artwork, but it can also be used sarcastically with the reaction labeled as someone or something.
Origin
The original clip that the meme is pulled from is seen during season two, episode nine (called, "The Camel") of Parks and Recreation, which aired on November 12th, 2009. The specific scene used comes from a moment where Tom Haverford appreciates a painting of abstract art. During this scene (featured below), which occurs as the credits are rolling, the Pawnee council has decided to replace the "Spirit of Pawnee" mural in the town hall. Each department is asked to find a replacement, and Leslie Knope becomes determined to win the competition. To help, Tom pays a local artist to make a painting for him, and although he initially dislikes the work, he ultimately experiences his first emotional reaction to artwork, saying the line, "It's beautiful. I've looked at this for five hours now," as he sits in a chair gazing at the painting.
Spread
Though the exact first use of the scene being used as a meme is unknown, one of the earliest examples comes from September 7th, 2015, when Imgur[1] user ExoticHatred uploaded a gallery of memes, including a screenshot of a Tumblr post using the reaction (seen below). According to a reverse image search on Tineye, the reaction image appeared on the site first in May 2015 but has since been removed.

On December 5th, 2016, the Tumblr[2] page punkrockgrantaire can be seen posting a version of the meme as a reaction to a Fake Ah Crew poster. The image (shown below) received numerous likes and reblogs.

On Twitter, the image is frequently used as a reaction in replies or to photos and artwork. One such example was tweeted by Twitter[3] user OverwatchTXT on August 8th, 2017. The tweet (seen below) received over 4,600 likes and 1,700 retweets.

Another variant was uploaded to Imgur[4] on June 13th, 2018, by user Daqonium in response to The Elder Scrolls VI announcement trailer. This meme (shown below) was viewed over 110,000 times and given 1,700 points.

A meme posted to Reddit's r/dankmemes sub by Redditor[5] datastar763 on September 17th, 2019, uses the image as a reaction to a YouTube video of Shrek smiling. The post (seen below) received over 54,000 upvotes and 138 comments.

Various Examples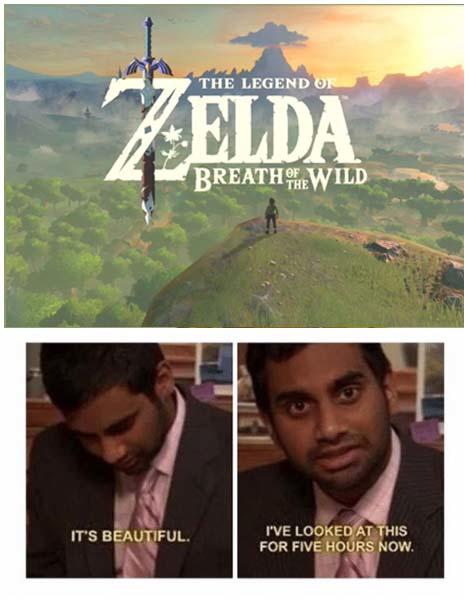 Template

Search Interest
External References