About
It's Machine Code is a comic/panel-based meme that involves DC Comics character Doctor Will Magnus looking at a paper and reacting to the content that is presented on the paper. Most "Machine Code" jokes involve existing memes and in-jokes, though the scope of featured content in each exploitable can vary and is not limited to existing memes.
Origin
The original was taken from a page of the 14th issue of DC's comic series 52 published August 2006:

The original comic featured a middle panel of a flashback featuring a discussion between Dr. Magnus' and a past professor who explained to him that he had created an Artificial Soul (a step above artificial intelligence). The panels used in the meme were adapted and an extra panel was swapped for the flashback to give users context for the joke.
Spread
An EncyclopediaDramatica article[1] was written November 2006 and host examples of the meme in its image gallery which date back to May 2011.
Notable Images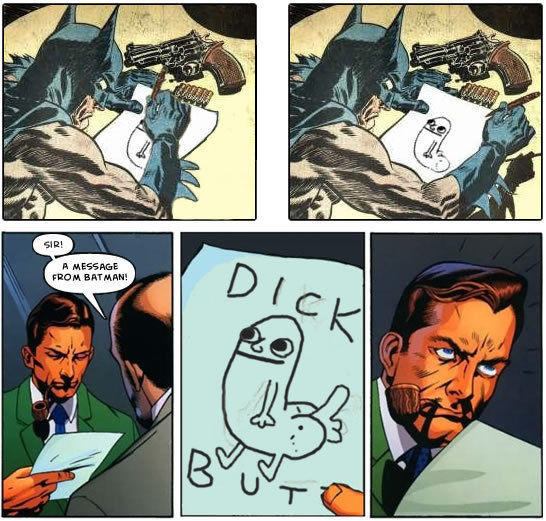 Google Insights
Google insights once showed a spike in March of 2007, but now only reports a sole spike of searches in September of 2012.
Sources
[1] EncyclopediaDramatica – Machine Code [NSFW]
[2] XGEN Studios – It's Machine Code.
[3] Los Santos Roleplay = It's Machine Code
[4] Facepunch – It's Machine Code
[5] Facepunch – It's Machine Code
[6] Figure.fm – Meme of the Week: It's Machine Code
Recent Videos
There are no videos currently available.