This submission is currently being researched & evaluated!
You can help confirm this entry by contributing facts, media, and other evidence of notability and mutation.
About
Lego Yoda refers to a series of memes involving the LEGO toy of the Star Wars character Yoda. These include a series of image macros, video remixes and absurd and offensive jokes.
Origin
In 2002, LEGO released two different Yoda figurines, one as part of their Classic Star Wars and another as part of the _Star Wars: Episode II -- Attack of the Clones (shown below, left and right, respectively).[1]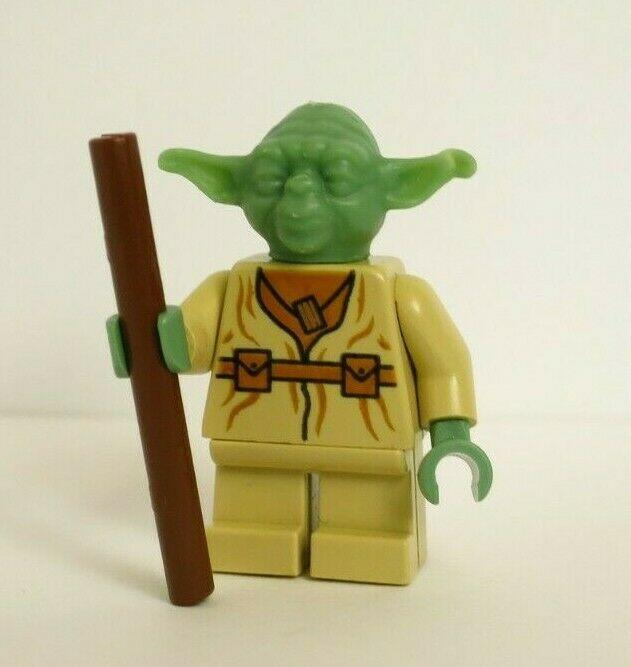 On February 16th, 2019, the subreddit [2] /r/LegoYoda launched. The subreddit acted as a place for Redditors to share memes that featured the Lego Yoda character, generally mimick the character's Yodaspeak for racist jokes and memes, as well as a running series on Yoda being addicted to ketamine. Reddit later banned the group "due to a violation of Reddit's content policy against posting violent content."[3]

Spread
Following the launch of the subreddit, various Lego Yoda memes appeared in other subreddit, such as /r/teenagers (example below, left).
On July 22nd, Redditor[4] Zecklage posted a variation of the meme with the caption "Watched JoJo I have, invade comment sections of old songs I must." The post received more than 4,700 points (99% upvoted) and 60 comments in less than one year (shown below, right).


On November 25th, 2019, Redditor[5] realjohncenawwe asked the /r/OutOfTheLoop subreddit, "What's up with all Lego Yoda memes pretty much disappearing?" Redditor slantedtortoise responded that it was likely due to its offensive content and the meme's relationship to Disney. They wrote:
In the case of the first, a lot of Lego Yoda memes began to focus heavily on Yoda's hatred of minorities, and it soon became a favorite for bigots who wanted to disguise their genuine hatred under Lego Yoda saying he will commit war crimes or kill specific groups. This got the main sub banned, and since then Lego Yoda has popped up in a few places "in exile".

The second issue is that Lego Yoda is a meme based on two massive companies: LEGO and Disney. Disney in particular is very picky about people using any content from their media empire, and the aforementioned memes about a character of theirs being used in the foreground of memes calling for the extermination of gays and women in drug-fueled rage definitely could have been a PR problem for the company.
Various Examples






Related Memes
Yoda's Ketamine Addiction
Yoda's Ketamine Addiction references a parody conversation had on Discord in which user yoda gaming claims to need the illegal drug ketamine in yodaspeak. The concept of Yoda's ketamine addiction took off in August 2019 in the subreddit r/LegoYoda where Redditors began posting image macros of Lego Yoda referencing ketamine.
Lego Yoda Death Sound
The LEGO Yoda Death Sound: refers to an audio clip taken from the video game Lego Star Wars: The Video Game, an adaptation of the Star Wars film series using LEGO-style animation and design. Online, the sound effect has been utilized in a series remixes, replacing the audio of dramatic scenes with the clip.
Search Interest
External References
Recent Videos
There are no videos currently available.