Yoda's Ketamine Addiction
About
Yoda's Ketamine Addiction references a parody conversation had on Discord in which user yoda gaming claims to need the illegal drug ketamine in yodaspeak. The concept of Yoda's ketamine addiction took off in August 2019 in the subreddit r/LegoYoda where Redditors began posting image macros of Lego Yoda referencing ketamine.
Origin
[Researching]
On March 23rd, 2019, Redditor FAMOUSdabossYT uploaded a screenshot of a discord conversation in which yoda gaming plans to consume a lethal amount of Ketamine to r/comedyheaven[1] (shown below). The image gained over 14,700 points (87% upvoted) in five months.

Spread
Later that day, Redditor angstyteens posted the image to r/fakehistoryporn[2] (shown below). This post gained over 3,300 points (96% upvoted) in five months.
On March 31st, 2019, YouTuber Random Gmod Vids uploaded a spoken version of the Discord conversation (shown below). The video gained over 160,700 views and 18,000 likes in five months.
On August 20th, Redditors on r/LegoYoda began posted an increasing amount of images relating to ketamine. Redditor MemeLordOfTheFlies posted an image of Lego Yoda with text referencing the drug to r/LegoYoda[3] (shown below, left). The image garnered over 600 points (99% upvoted) in a day. That same day, Redditor Someoneman posted an image about Jar Jar Binks taking Yoda's ketamine to r/LegoYoda[4] (shown below, right). The image accumulated over 7,200 likes (97% upvoted) in a day.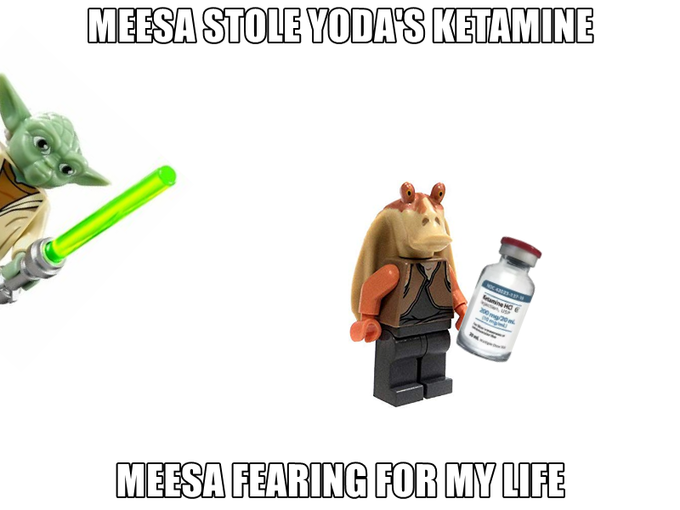 Various Examples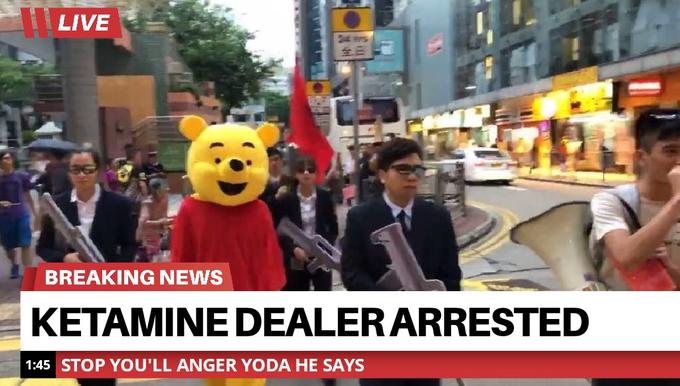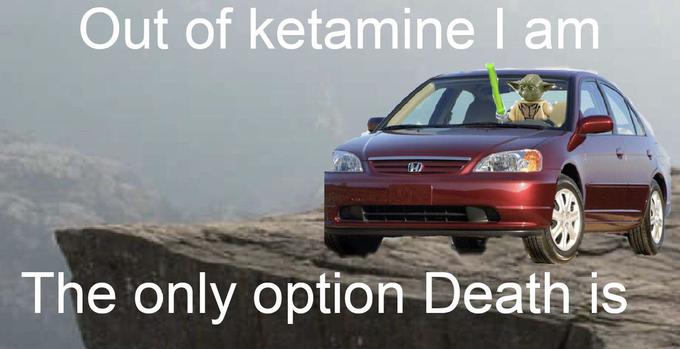 Search Interest
External References