Marcianito 100% Real No Fake
About
Marcianito 100% Real No Fake (spanish from Little Martian 100% Legit No Fake) is a series of GIFs, related memes, parody videos and apps based on a 90's internet publicity GIF that shows a green-skinned alien dancing.
Origin
In 1999, a Internet ad about a mortgage payment in California had a green-skinned alien dancing in the background. The GIF didn't appear again until 2012.

Spread
The popularity of Marcianito began In 2012, when the GIF was first posted to Tumblr and known as When U Mom Come Home and Make Hte Spagheti and later Facebook and 4Chan as part of the AYY LMAO meme.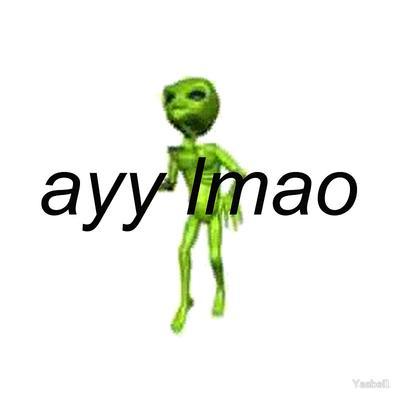 On January 8th 2014, YouTube user CreepyPasta CriticasLoquendo uploaded a video entitled "Marcianito 100% real bailando cumbia.wmv" (Spanish from "Little Martian 100% legit dancing cumbia.wmv"), giving the alien its popular name. The video has 4.2 million views as of September 13th, 2016.
After the success of the video, the meme was used in Taringa forums[1] or webpages associated with pirated softwares entries, showing the GIF of Marcianito dancing below the download links with the labels "100% real" ("100% legit"), "no fake", assuming the software works fine when installed or it's included the crack, patch or serial. Others labels used are "libre de virus" (virus free), "1 link", "full".
The song
The original video of Martianito dancing features a portion of the famous song "Nunca me faltes" by Argentinian cumbia musician Juan Antonio Rios, released in 1996.[2]
Marcianito Go
On July of 2016 after the worldwide release and sucess of Pokémon Go, an parody app called "Marcianito Go" was released in Google Store for free. In the app, much like in Pokémon Go, the user must catch various Marcianitos in differents skins colors, resembling each of the 18 Pokémon types. The Marcianitos appears randomly in a improvised radar using a skin and the back camera of the smartphone.

Various Examples






Search Interest
External References